by guest blogger Maya Rodale, author of smart and sassy romance novels
Confession: Sometimes while sitting on the couch and sipping my morning coffee, I imagine delivering acceptance speeches for awards I have yet to win (or even be nominated for). For example, if called upon to accept a RITA award—the romance writer's equivalent of an Oscar—I'd have a tender and heartfelt speech ready to go. Same goes for an actual Oscar (I reckon my best shot is for Best Adapted Screenplay). But I really get on a roll when I'm delivering, in my imagination, an inspiring and tear-jerking keynote speech detailing my struggles and triumphs at a conference luncheon or gala dinner.
Is this the height of vanity? Possibly.
Imaginary speeches are also my way of distilling lessons I've been learning about my craft, my career, or myself. Can I take all the mistakes I've made, all the crap I'm dealing with, and fashion it into a jewel of wisdom that will help and inspire others in the same position? How can I fit a setback or a triumph into the larger narrative of my life? Can I find a way to triumph?
Just the act of imagining myself in a position to dispense wisdom implies that I've learned a thing or two and achieved a certain amount of success. I like to think of it as optimistic. It's also inspiring: How do I get from here on my couch to there on stage, and a success? For starters, I get up off the couch and get to work.
These speeches—real or imagined—are also an exercise in gratitude. Who gets a shout-out from the stage? Who is the award dedicated to? QUICK! You have one minute to thank the most important people in your life and deliver a heartfelt, empowering message before the orchestra cuts you off. I firmly believe that one minute of recognition, tribute, and achievement should not include the line, "Wow I didn't prepare anything!"
Who would you thank in an acceptance speech?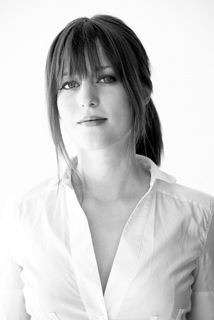 Maya Rodale is the author of multiple historical romance novels, as well as the nonfiction book Dangerous Books for Girls: The Bad Reputation of Romance Novels, Explained. She has a master's degree from New York University and lives in Manhattan with her darling dog and a rogue of her own. Her latest book is Seducing Mr. Knightly. Learn more at mayarodale.com
Related Posts: