by guest blogger Maya Rodale, writer of historical tales of true love and adventure
Recently, I found myself in a hotel room, alone for a two-night stay. While I was there, I indulged in an epic writing binge, cranking out 11,000 words in one day. For a frame of reference, that's what I'd normally write in a week, and one of my novels is 80,000 words. When talking on the phone with The Husband that evening, he asked what needed to happen for me to write that much every day.
The answer is room service. And hotels.
A hotel day begins with someone bringing me a pot of coffee. From the very first, I am not fussing in the kitchen. I am indulging. The day stretches ahead of me, wide open. I'm assured the basics of life stuff will be taken care of by someone else, so I can focus completely on my work.
Breakfast arrives with a phone call, and disappears with one as well. Same with lunch—if I have it. Or dinner—if I have it. There is no coordination of my hunger and schedule with someone else's. Without having to stop and make a meal, then eat the meal, and then clean up after the meal, I not only save an hour or so of writing time, but I am also not jolted out of a character's romantic adventures to wash up pots and pans.
At hotels, there are no dogs to walk and someone else cleans up. In other words, instead of it being that I am taking care of my pack, someone else is completely taking care of me. And look what I accomplish when that happens—a week's worth of work and creativity in one day.
I actually enjoy cooking, and even cleaning. I adore my pack and my walks with the dog. But in the same week of this magnificent hotel stay, I read that article in The Atlantic about women "having it all" or not. I take a certain amount of pride in being able to keep everyone alive and fed, with the bills paid, while writing. But I still want to live at a hotel.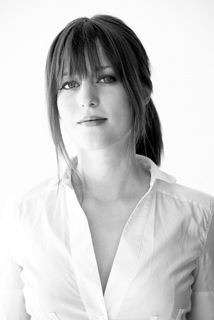 Maya Rodale is the author of multiple historical romance novels, as well as the nonfiction book Dangerous Books for Girls: The Bad Reputation of Romance Novels, Explained. She has a Master's degree from New York University and lives in Manhattan with her darling dog and a rogue of her own.Her latest book is The Tattooed Duke. Learn more at mayarodale.com.
Room Service Photo by Will Merydith
Related Posts: