by guest blogger Maya Rodale, writer of historical tales of true love and adventure.
My name is Maya, and I am a workaholic.
I love working so much that I even kept two jobs in two states simultaneously. These days, I work from home as a writer, but that doesn't mean I ever really stop or relax. After all…there's always something to do, and my desk is right there in the living room.
Thus, my New Year's resolution is to observe weekends.
Previously, weekends were opportunities to catch up on other work. I rested only when my body revolted and I got sick (what's a migraine but forced bed rest?). But even this "rest" was spoiled by guilt: I should be working. I'm getting further behind. Not. Fun. Not. Relaxing.
This past "observed" weekend, however, was fun and relaxing and interesting. Saturday morning began with magazines and coffee on the couch. I did my grocery shopping before the rush. I spent the afternoon enjoying a leisurely brunch-and-shopping excursion with a friend. And then, I took a nap.
By Saturday night, however, I was bored and itching to write down some of those blog ideas that had come to me, or update my website, or do something to get ahead on my work! But I practiced restraint, if only for the sake of research.
On Sunday, I tried embroidery for the first time and read a romance novel. On Monday, I woke up relaxed, refreshed, and energized for a very productive day—easily accomplishing all the tasks I otherwise would have done over the weekend.
Relaxed and accomplished? I think I'll keep this up!
Do you observe weekends? How to do you relax?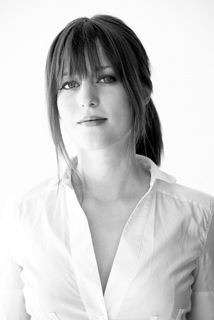 Maya Rodale is the author of numerous historical romance novels. She lives in New York City with a rogue of her own and their dog, Penelope. Find her on Facebook, Twitter, or at www.mayarodale.com. Her most recent book is Dangerous Books for Girls.
Related Posts: