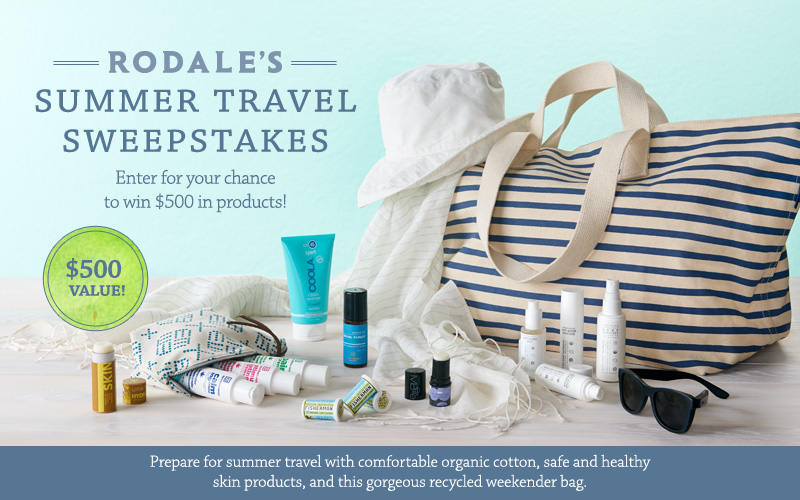 by the Rodale's team
Caught the Wanderlust bug? We sure have!
If you're raring to go, I have some exciting news for you! 1. Summer is almost here (I can hear the waves calling already), and 2. Rodale's is running a summer travel sweepstakes!
ENTER HERE for your chance to win $500 worth of ecofriendly summer travel gear!
The prize includes a gorgeous Baggu weekender, made from recycled cotton (perfect for the beach!). It's filled with some of our favorite organic skincare products and natural beach accessories that will have you traveling happily (and healthfully) all summer long.
Don't wait long! You only have until 11:59 p.m. on May 15 to enter.
Good luck, and happy almost-summer!
P.S. Do you have any fun summer travel plans? Let us know where you'll be visiting in the comments.
Related Posts: