by guest blogger Renee James, essayist and blogger
I don't count on much in life, but I do tend to rely on one thing: that invariable and tireless pendulum that confounds and yet comforts me regularly. You know, the one that makes wide swings from one point to another. It reminds me that there are chasms between one belief and another, between one approach and its direct opposite, and that there is always a midpoint of equity.
Society's pendulum showed up again last week when I read an article on Philly.com about a current trend: the "prom-posal." Yes, the prom-posal, and yes, I too feel a little queasy.
Before we get there, let's review a centuries-old little ritual called the marriage proposal, or, if you will (and I won't), the "marr-posal." An entire industry now exists to "help" someone propose marriage. The New York Post reports that many people include a videographer, photographer, writer, and an audience when making their proposal, and there are businesses ready to help organize it all. It's hard to choose the most annoying of these companies that will help you create the perfect flashmob proposal, which include theyesgirls.com and something called goseedo.com.
It may be Bespoke Proposals: "You're busy, and coming up with a marriage proposal that will impress isn't easy. From inspiration to implementation, let US help you design a plan to make your proposal a memory you can both be proud of."  (Writing my response to that narrative would take an entire column.) Suffice it to say, all this for just $75 / hour to "brainstorm" your approach.
I have just one question. If the occasion of proposing marriage to your beloved isn't "impressive" or memorable enough—all by itself—is it possible you're asking the wrong beloved?
So I'm not surprised that excess has filtered down to the high school prom, and that hanging around someone's locker and asking him or her to the dance feels so mid-20th-century. But just when you thought this couldn't get worse, it does. Office-speak is getting involved. According to the article, kids call it the "prom ask." They use all kinds of ways to call attention to the act of asking someone to the prom, from poetry to pep rallys; from karaoke to a cappella performances; from car chases to flash mobs.
USA Today claims that the average cost for the prom is $1,139 per couple. Eleven hundred dollars?? That figure is hard to imagine. But it's also hard to imagine something called Your Prom magazine. Prom-goers can also hop online to flirtprom.com, promgirl.com, idreamprom.com, fabulouspromdress.com, blushprom.com, prommagazine.com, promstylemag.com, popularprom.com, prettyforprom.com, magicmomentsprom.com…. Wait a minute. What was I talking about? Oh yes, the excess that comes with proms these days.
The article included "prom-posal" stories involving a principal conducting a fake locker search, an invitation shouted through a megaphone during a school fire drill, and a daylong scavenger hunt. The question is why? Why is this happening?  Students seem to need to publicize and document "the ask" on YouTube, Facebook, Instagram, and scores of other places. And to have it get a lot of "Likes." And go viral. And make them into a Huffington Post phenomenon like Brady McHale, who asked his date from atop a 100-foot fire truck ladder.
According to a school district spokesman, "A lot of kids want to be the stars of their own show."  And there it is.
We've reached a point where asking someone to the prom has become a multimedia event, and some couples (or their doting parents) face a $1,000-plus price tag at the end of the evening. Maybe it's inevitable for students who have grown up on shows like My Super Sweet Sixteen, Pimp My Ride, and Extreme Makeover.
But it's more than the media. Maybe we started the "excess" ball rolling when we began celebrating preschool graduations, giving out trophies to everyone on a team, and recognizing "gifted" children at the age of 4. If that's the case, we made our Janjapp Ruijssenaars bed, so now we must lie in it. That $1,000 prom is starting to sound like a bargain.
Oh, and that pendulum? This prom-posal excess, where you can't overcommunicate your intentions or be too dramatic, comes from the same generation who plans an entire evening by sending text messages like this: "Yo." "Dude." "Hey ho."  As I said, confounding and yet comforting.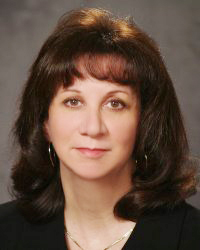 Renee A. James works at Rodale Inc. and also wrote an award-winning op-ed column for The Morning Call, the Allentown, PA, newspaper, for almost 10 years. Her essays were included in the humor anthology, 101 Damnations: A Humorists' Tour of Personal Hells (Thomas Dunne Books, 2002), and are also found online at Jewish World Review and The Daily Caller. Her blog, It's Not Me, It's You, addresses topics that mystify her on a regular basis.
Related Posts: