by guest blogger Maya Rodale, writer of historical tales of true love and adventure
Once upon a time, I ran a race. It was the 800-meter dash during my sixth-grade field day. What happened in this race has taken on Great Significance of Epic Proportions.
What happened? I came in second. What really happened is that I chose to come in second. I remember the moment of this decision vividly. It was the second and last lap around the grass track. There was a slight decline in the ground level, so it was a downhill sprint to the finish line. I was feeling good, really good. And I was staring at the back of my friend Julie's head.
I could win, if I wanted. I could sprint past her, downhill, and come in first place. I knew I had it in me.
But she was my friend and we were running for the same team, and I thought she might have had an eating disorder, so I worried about her self-confidence. She was also known in our class as the runner and the fastest. She should win, I thought. Second place is great, I told myself. So I didn't fire up the engines and I didn't go for gold.
What followed were years of second-place races, metaphorically speaking, in which I did pretty well without putting in a huge ton of effort. B+ grades instead of A's, basically. Enjoying opportunities that arrived, but not always seeking and seizing them. In other words, I became content looking at the back of people's heads.
But this is changing, thanks to my new bike (and some therapy, but really, the bike). It's a Trek Lexa and it's incredibly light, pretty, and—most important—fast.
The first time I took my new bike out for a ride, I was able to keep up with The Husband on his wickedly expensive racing bike.  He said he'd look over his shoulder to see how far back I was, only to find that I was right behind him.
And then I passed someone.
Another rider was pedaling slowly in front of me, and there was a BBQ festival I was eager to be first in line for. So, with the promise of some damn good brisket and pulled pork, I passed that first rider. Then I passed another, and then a few more, until I wasn't so much motivated by lunch as by the thrill of flying past other cyclists. And runners. And skaters. And strollers. And horses. Whomever or whatever happened to be in my way.
Finally, I had discovered how to reach for extra strength and the guts to go for it.
Naturally, the next step was to try racing again.  Conveniently, I discovered the Bicycling Magazine Fall Classic, which includes a ten-mile race that takes place in my hometown on October 7th. Alas, they are not serving BBQ, but they are offering beer.  I signed up and wrangled in some friends.
You should race too. So I can pass you…
The Bicycling Magazine Fall Classic also has 25-, 50-, and 90-mile races through the picturesque PA countryside. Visit the Bicycling Fall Classic page for more information.
Do you have any good race stories or tips?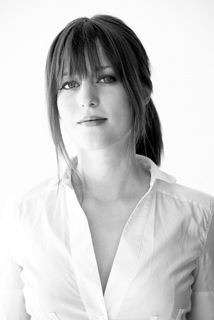 Maya Rodale is the author of multiple historical romance novels, as well as the nonfiction book Dangerous Books for Girls: The Bad Reputation of Romance Novels, Explained. She has a Master's degree from New York University and lives in Manhattan with her darling dog and a rogue of her own.Her latest book is The Tattooed Duke. Learn more at mayarodale.com.
Related Posts: