by guest blogger Maya Rodale, writer of historical tales of true love and adventure
Summer beach reading is here, which means that suddenly it's OK to indulge in fun reading. For many (women), this means romance novels. Some people consider these novels utterly dangerous—and not just because such page-turning reading will keep you out in the sun too long (find sun-protection tips here) or because you'll get sand in your e-reader. Apparently, there are far greater risks to reading romance novels than you ever imagined….
Here are some myths about the DANGERS of romance novels. And the truth.
Myth: Romance Novels will ruin your relationships
Truth: You thought you were just relaxing with a fun, lighthearted novel by the pool when—DOOM!—you realize your significant other isn't enough because he is not 1) a billionaire and/or 2) a duke.  The truth is, more than half of romance readers are in relationship. The real appeal of the hero is that he's honorable, attentive to the heroine and her needs, passionate, and kind to waiters, pets, and small children. An aristocratic title or whopping bank account is not required.
Myth: Romance Novels will ruin you for Serious Fiction
Truth: Once you discover fiction that will keep you up all night and leave you with a smile on your face, how can you ever return to, say, Ulysses and other Serious Fiction? The truth is, romance fans read widely across genres. And hey, if you can't quite go back to gut-wrenching-sob-inducing books, is that the worst thing in the world?
Myth: Romance Novels will ruin your sex life
Truth: Au contraire! Since the erotic novel 50 Shades of Grey has become a major phenomenon, sales of certain sex toys have seen a big increase. Whether solo or with an intrigued and intrepid partner, this is a good thing. If nothing else, sexy romance novels give a gal…ideas—and the vocabulary to ask.
Check out this Prevention article on how erotica can boost your libido—not ruin it!
Myth: By reading Romance Novels, you're participating in your own subjugation
Truth: Nothing could be further from the truth. In fact, there may not be any book more rebellious, feminist, and revolutionary than a romance novel. Just watch:
Want to try a romance novel and not sure where to start? Check out the best books for romance novel virgins.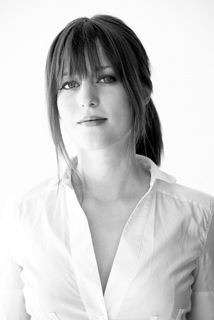 Maya Rodale is the author of multiple historical romance novels, as well as the nonfiction book Dangerous Books for Girls: The Bad Reputation of Romance Novels, Explained. She has a Master's degree from New York University and lives in Manhattan with her darling dog and a rogue of her own.Her latest book is The Tattooed Duke. Learn more at mayarodale.com.
Related Posts: