by guest blogger Maya Rodale, writer of historical tales of true love and adventure
I love inventing recipes using what's available at the farmer's market. I especially love how something standard, like a salad, can have particular flavors and combinations depending on what's fresh that week.
Lately, I've been creating this simple, delicious salad that combines mint, radishes, and some other goodies that I've happened upon.
Here's what you need:
For the salad
Lettuce of your choice (any variety will work, whatever is fresh)
Radishes, thinly sliced
Fresh mint, chopped
Pine nuts, toasted
Peas or fava beans, depending upon availability (optional)
For "Liquid Summer Salad Dressing"

3 parts olive oil to one part vinegar—not too much!
Juice of 1 tomato
Juice of 1 small lemon wedge
Dash of salt, pepper
Here's how to make it:
1. Wash the lettuce. Chop it up into medium-size bits. Wash and slice the radishes and mint.
2. Toast the pine nuts by heating them for a few minutes on high in your cast-iron skillet, or give them a few minutes on tinfoil in your toaster oven.
3. For the peas: Just shell 'em. Try to leave some for the salad. For the fava beans: These are a bit of work, but worth the effort.  Pop the beans out of the shell, boil them in shallow water for a minute or two, drain, and rinse under cool water, then pop them out of the other shell. Then add them to the salad. Talk to people or watch TV while you're doing this.
4. Add everything to a giant bowl. Pour on the dressing and toss. Pour warm pine nuts over last. VOILÁ!
Pro-tip: Perhaps when making tomato sauce you squeeze out the juice and set it aside so your sauce isn't too watery, as my mom suggests in this sauce recipe. If so, you have jars and jars of tomato juice. It is AMAZING in salad dressing. It occurs to me now one could freeze the juice in an ice cube tray and thaw the cubes out for a dash of summer flavor throughout the year…. But in the meantime, enjoy this fresh summer salad!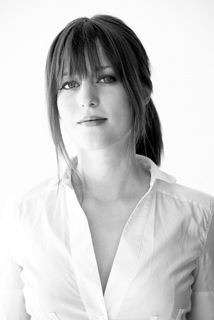 Maya Rodale is the author of multiple historical romance novels, as well as the nonfiction book Dangerous Books for Girls: The Bad Reputation of Romance Novels, Explained. She has a Master's degree from New York University and lives in Manhattan with her darling dog and a rogue of her own.Her latest book is The Tattooed Duke. Learn more at mayarodale.com.
Related Posts: