by guest blogger Maya Rodale, author of smart and sassy romance novels
My listening to Christmas music is usually limited to whatever is playing in the shops or whatever is on the soundtrack to holiday-themed romantic comedies, which means it's basically limited to that Mariah Carey song (you know the one I'm talking about!). But these are the very few that I have purchased and played around the house to get into the spirit of things:
Bob Dylan: Because his raspy, almost grouchy voice is warm and funny in holiday songs.
Elvis Presley: This album IS Christmas for me. I remember listening to it on the car ride up to our relative's house for the holiday. My tradition is to play this album while wrapping presents. Even in years when I didn't have a tree, I had this collection of songs and that was all I needed for some holiday spirit.
"The Christians and the Pagans" by Dar Williams: This song is about a family of Christians and Pagans putting aside their differences to have a nice dinner around the holidays. It's happy, warm, optimistic, and funny, and a good song to play on repeat to drown out all those "War on Christmas" news stories start playing endlessly—said the pagan/atheist.
Happy whatever-the-heck you are celebrating!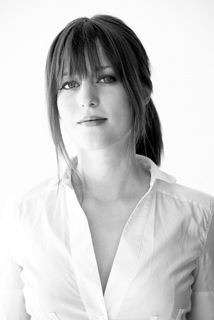 Maya Rodale is the author of multiple historical romance novels, as well as the nonfiction book Dangerous Books for Girls: The Bad Reputation of Romance Novels, Explained. She has a master's degree from New York University and lives in Manhattan with her darling dog and a rogue of her own. Her latest book is Seducing Mr. Knightly. Learn more at mayarodale.com
Related Posts: