by Maria Luci, editor at Maria's Farm Country Kitchen and Rodale's
So you're headed off on a summer weekend getaway! But first, the dreaded (yet necessary) packing adventure begins…
This time, instead of making a last-minute attempt to stuff your entire closet into the largest suitcase you own, take a few minutes to read through this 5-step packing guide. Our philosophy is to bring what (and only what) is necessary so that bags (and minds) feel lighter.
We promise, with fewer items along for the ride—ones that you really love and want to wear—you'll be feeling and looking great as soon as you arrive.
Step 1: Choose an easy-to-maneuver bag. This is just a weekend, not a monthlong passage on the Queen Mary. Grab the smallest bag that will fit all of your necessities yet allows you easy mobility. If you can get away with just a tote and a backpack, that will leave more mental space for you to focus on fun and sun.
Step 2: Stick to a color and fabric theme. Linen is one of our favorite summer getaway fabrics. Sure, it can get wrinkly, but it's supposed to! And it's summertime—can we all agree to relax about wrinkles a bit? Linen keeps us cool and can be found in a number of classic clothing styles and silhouettes. (Read more about the naturally good truth about linen here.) Make traveling easier on yourself by sticking to a mini capsule wardrobe that will let you mix and match. This will leave more room in your bag for souvenirs and gifts. Here are our picks for the earth-friendly building blocks of a weekend-getaway wardrobe:
Step 3: Pick a single outfit to wear on all travel days. This will save space, time, and energy—which to us is a win, win, win.
Step 4: Pare it down. Take only the essentials, and in travel sizes. Grab a toothbrush along with a mini tube of toothpaste, a small container of multipurpose moisturizer, dry shampoo, and a sunscreen stick, and prepare to pack…
Step 5: Pack efficiently. First, decide on everything you're going to bring. Lay it all out on your bed, floor, or table. Then roll—don't fold!—garments tightly. This cuts back on wrinkles and makes it easy to see what you have in your bag. Put shoes and rolled pants in the bottom of your suitcase, weekender, backpack or tote. Place rolled dresses, shirts, and shorts on top. Layer in rolled tanks and underwear. Cover everything with a garment bag. Finish off with accessories and a clear, resealable bag filled with toiletries. And don't forget the phone charger!
Happy well-packed travels!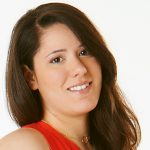 Maria Luci is the manager and editor at Maria's Farm Country Kitchen and content creator and editor at Rodale's. She grew up in Virginia, but now lives just outside Philadelphia with her husband, a black cat, and several Aloe plants. When not writing and editing, she's usually cooking up organic recipes or running—or eating when she should be running.
Save
Save
Related Posts: