by guest blogger Maya Rodale, author of smart and sassy romance novels
Valentine's Day. Pop Songs. Romantic Comedies. Romance Novels. The message they often send is that it's not enough to be in luuuurrrve, you've got to be Crazy In Love, which can put a lot of pressure on a couple. Are hearts still racing? Are there enough roses? And candlelight all the time? It's exhausting day in day out, but for three minutes to a few hours, it can be exhilarating.
I asked some of my romance-writing friends about some of the worst things we all tend to celebrate in our romantic fantasies (whether on page, speaker, or screen). But are they really so bad?
I knew you were trouble: Bad Boys vs. Nice Guys
All the rock stars and rogues know that ladies can't resist a man prone to trouble. Romance novelist Jerrica Knight-Catania, author of The Wetherby Brides novels, points out that all those "hottie bad boys" set up some unrealistic expectations: "Who wouldn't be drawn to someone so gorgeous and exciting? And to think you might be the one to reform him, the one that makes him want to settle down and suddenly become the good guy?" That kind of thinking can lead to all sorts of trouble.
It's often been said in Regency romance novels that "reformed rakes make the best husbands," but it usually takes a few hundred pages and lots of heartache and anguish. Is that love? Or is it to be found with, as Jerrica says, "the faithful, secure guy who lives in the shadow of the bad boy"?
But then again…sometimes you have to get out of the shadows and ask out the object of your desire. And sometimes you've got to give people a chance to change.
Girls Just Wanna Have Fun?: Bad Girls vs. Good Girls
What's a girl to do when she's looking for love? From whom should she take inspiration? Contemporary romance writer Megan Mulry, author of A Royal Pain was hugely influenced by the movie Grease: "The basic message of Grease (or at least how it filtered into my eager, unformed psyche) was: Give up your prissy ways and be the happy hooker with the big hair, the cigarette, the red Candie's, and (duh!) the dude. A fast girl gets her man (and she likes it!).
On the flip side, I never felt as adorably sweet and prissy as Meg Ryan was in all her movies. This caused me serious angst because I wanted a Hollywood love, but I also didn't always feel perky enough. The range of expectations in part explains the appeal of Bridget Jones—a heroine who is so very imperfect yet finds a hero who likes her just as she is (Darcy for the win!). But how are we real-life prospective heroines to be?!
But then again… Some heroines are ditzy, some are smart. Some are stunning, some get makeovers, and some are fine just as they are. But each one finds her hero.
Never Tear Us Apart: Grand Declarations vs. The Daily Grind
"If your entire experience of love and romantic relationships is solely from popular culture, from books and movies and TV, then you are going to think falling in love is the MOST. DRAMATIC. THING. EVER." Kate Noble, author of the upcoming romance novel Let It Be Me, definitely has a point.
"But the truth about love is, from the outside, it's the most mundane thing ever," she says. "Oh, for the two people in the relationship, it is full of moments of realization and tingly kisses, but also lame inside jokes and long discussions about how to build a life together and why the kids will only eat spaghetti."
Personal story: In the early throes of a romance (with the man who's now my husband), I couldn't eat or sleep and I had insane amounts of energy. It was exhilarating…until it was just exhausting. I was ready to calm down and build a life together. Bottom line: I believe in celebrating love in all its complexities and in whatever form it takes, whether it's a pop song on the radio, a story told in a romance novel or on a movie screen, or in real life.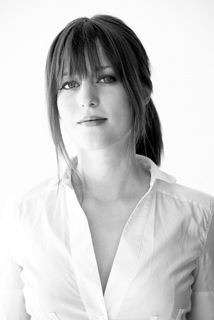 Maya Rodale is the author of multiple historical romance novels, as well as the nonfiction book Dangerous Books for Girls: The Bad Reputation of Romance Novels, Explained. She has a master's degree from New York University and lives in Manhattan with her darling dog and a rogue of her own. Her latest book is Seducing the Single Lady, a historical romance based on Beyoncé songs. Learn more at mayarodale.com
Related Posts: