by guest blogger Maya Rodale, author of smart and sassy romance novels
Fun fact: I was almost Mrs. Prince William and thus the future Queen of England. I had been accepted to St. Andrews University and would have been in the same year as both the prince and Kate Middleton, and was planning to attend except for the outrageous interference of my mother and The Incident Which Shall Not Be Discussed.
Had I gone, I do presume I would have snared the prince.
However, I did not attend St. Andrews, ALAS. Thus, I am not the future Queen of England—although I did end up married to a different tall, blonde Englishman who went to St. Andrews. I kid you not.
This is all on my mind because of a riveting novel I just read, A Royal Pain, by Megan Mulry. It's a contemporary romance in a sharp, fresh voice featuring an intelligent and fiercely independent heroine. She loves books as much as a great handbag (which she buys for herself, thank you very much). When she's not kicking ass at her job, the heroine adores tabloids, historical romances, and royal watching. You can see why I am fond of this heroine.
Naturally, she ends up falling in love with A Royal Duke and wonders if such a life may not be for her after all. Think of the freedom she'd give up, the constant attention, having to leave New York City and take up residence in a castle in England…. Thanks to some clever missed encounters and serendipitous second chances, all ends well.
Much has been said about young girls' obsession with royalty, particularly princes. As young girls grow up and shed their belief in fairies, witches, and magic, our fascination with princes and dukes remains. Royalty is something that manages to exist in both fairy tales and real life. I still recall my shock and wonder when my mother pointed out that dukes and other aristos still walked the earth. I had thought they only existed in Regency romance novels.
So I loved A Royal Pain as a story that combined my favorite things from Regency romances and contemporary novels, such as a dashing duke who falls in love with a smart, independent heroine in cities I know and love. It's fiction, but it so could be real….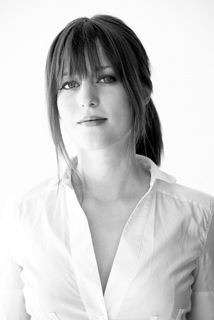 Maya Rodale is the author of multiple historical romance novels, as well as the nonfiction book Dangerous Books for Girls: The Bad Reputation of Romance Novels, Explained. She has a master's degree from New York University and lives in Manhattan with her darling dog and a rogue of her own. Her latest book is Seducing Mr. Knightly. Learn more at mayarodale.com
Related Posts: