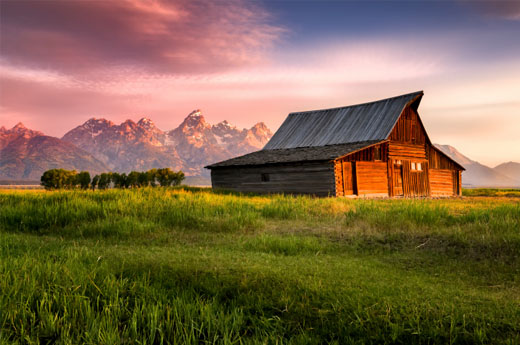 by guest blogger "Coach" Mark Smallwood, Rodale Institute executive director
This Earth Day we have a global community in crisis. A terrifying climate trend that has the American people…yawning? A recent poll shows people nearly across the board rate climate change near the bottom of their list of problems facing the nation. Why? Climate is big, intangible, and hard to wrap our brains around. We can't hold it in our hands or look it in the eye. Or can we?
Climate change, or more accurately climate chaos, hits each and every one of us in an incredibly intimate way—right in the stomach. From the global breadbasket to our nation's farm fields to pantries everywhere, our food supply is at risk. Climate chaos isn't just an environmental issue. It is a grocery store issue, a dinner plate issue, a filling-our-bellies issue.
Instead of picturing graphs and thermometers and melting ice caps when we think about climate chaos, we should be seeing rolling fields of grain, vines of succulent tomatoes, lazily grazing livestock, and the faces of our neighbor farmers, rural and urban alike, struggling and failing due to droughts, floods, superweeds, and other extreme consequences of a changing climate.
There is hope and we're standing on it. Our food supply and our farmers, both in the eye of the storm and so often contributors to climate change, could also be our salvation.
Changing the way we farm can reverse climate change.
Researchers have called it biological, ecological, progressive, pro-soil, and carbon farming, among others. Add these terms on top of organic, local, free-range, sustainable, natural, fair trade, and so forth, and you have a recipe for mental overload.
There is one thing farms that fight climate chaos have in common. There is one sure thing that turns a farm from a contributor to climate change into a solution for it: healthy soil.
At the Rodale Institute we were organic before it had a definition, and back then, soil was at the very heart of what we did. Robert Rodale called it regenerative agriculture.
Regenerative organic agriculture starts with the soil. It improves the resources it uses, rather than destroying or depleting them. It is a holistic approach to growing food that encourages continual on-farm innovation for environmental, social, economic, and spiritual well-being. It is an umbrella that includes practices that often fall separately under certified "organic," "fair trade," "local," and other labels, and aims to continuously improve soil, food, human health, communities, and the wider world.
Today, we know that healthy soil is the key to climate change, food security, and more. We could capture more than 100 percent of current annual carbon dioxide emissions with a switch to widely available and inexpensive regenerative organic management practices.
Climate chaos seems overwhelming and unsolvable, but we can begin reversing the destructive trend today. The answer is farming. Not just business-as-usual industrial farming, but farming as though the Earth matters. Farming as though water and soil and land matter. Farming as though clean air matters. Farming as though human health, animal health, and ecosystem health matter. Farming in a way that restores and even improves our land. This kind of farming is called regenerative organic agriculture and it is the short-term solution to climate change we need to implement today.
Simply put, if we make the soil healthy, we can reverse climate change.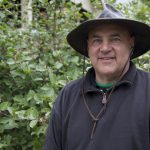 "Coach" Mark Smallwood has been dedicated to environmental sustainability, efficiency, and conservation for decades. Since joining Rodale Institute in December 2010, he has brought heritage livestock back to the institute's 333-acre farm, expanded and enhanced its research efforts, and launched "Your 2 Cents," a national campaign to support and promote new organic farmers. In recognition for his sustainability efforts, Coach was chosen as a messenger for Al Gore's Climate Project, presenting to more than 15,000 people on the effects of global warming. Last, but certainly not least, as a longtime organic farmer and biodynamic gardener, Coach has raised chickens, goats, sheep, and pigs and driven a team of oxen.
Related Posts: