by guest blogger Maya Rodale, writer of historical tales of true love and adventure
It's relatively easy to eat organically at home when one has access to farmers markets, supermarkets, gardens and a kitchen. Eating organically when traveling is hard and for better or for worse, it often requires packing your own snacks. Frankly, given the airplane food these days, I'd bring my own lunch whether it's organic or not. Being a devotee of organic food, a picky eater and a grouchy bear if I'm not fed, I've developed some travel snacking strategies that keep me healthy and happy on the road.
"Just add water" snacks: It's fairly easy (and free!) to score a cup of hot water from an airport restaurant or a flight attendant. I love oatmeal packets and miso soup packets because they take up almost no room in my bag, but any cup o' soup would work.
Chocolate: Let's face it, as soon as I see all those candy bars at the newsstand, I'm going to want one. I pack my own dark organic chocolate for my cravings. Right now, I am in love with Green & Blacks 85% Dark.
Fruit: Pack fresh for the way out (clementines are ideal!) and dried fruit for the flight home.
Homemade popcorn with butter: This is my go-to fix when I'm craving junk food. I get the salty, fatty, crunchy deliciousness…but without a ton of mystery ingredients or guilt. Tip: Mix the popcorn and melted butter in a bowl and then transfer to a Ziploc bag; otherwise, you'll melt the plastic. Yeah, I learned that the hard way.
Other great go-to snacks: beef jerky, unsalted nuts (boring but filling), and granola bars.
On the return flight, when I'm tired and my clothes are dirty and vacation is over and I just want to go home, then I indulge in junk food. It's a rare treat.
What's your travel snacking strategy?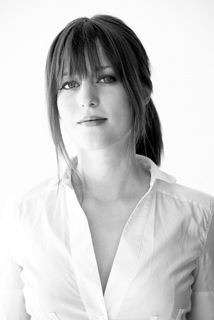 Maya Rodale is the author of numerous historical romance novels. She lives in New York City with a rogue of her own and their dog, Penelope. Find her on Facebook, Twitter, or at www.mayarodale.com. Her most recent book is Dangerous Books for Girls.
Related Posts: