by guest blogger Maya Rodale, writer of historical tales of true love and adventure
We just don't celebrate, socialize, and scheme the way we used to—as fans of Downton Abbey and romance novels can attest. Once upon a time, people held fabulous house parties, in which days and weeks were full of new friends, parties, delightful diversions, and, quite possibly, compromising positions and marriage proposals. I think we should bring back the house party, perhaps on a less grand scale, and summer is the perfect time to do it.
Assuming one does not have a mansion full of spare guest rooms and with a fleet of servants, here are some tips for a fun weekend house party:
Invite an interesting mix of people. One of the main purposes for a house party in days of yore was to get people betrothed, for Lord's sake. That meant inviting an assortment of single ladies and bachelors, along with married couples to act as chaperones*. Gatherings of old friends are great, but it's also fun to meet new people. Above all, make sure you have an even number of men and women. Also, for true historical accuracy, banish children to the nursery.
*Everyone prefers negligent chaperoning.

Invent servants. One doesn't really employ them anymore, which means that you will not only have to be host and hostess extraordinaire, but also cook, scullery maid, butler, upstairs maid, parlor maid, and so on. Thank your lucky stars you have running water, and put your guests to work—food prep and dish cleanup go so much faster when everyone pitches in. Not only do you get help, but it also prevents guests from awkwardly standing about making idle chatter and feeling out of place.
Plan some diversions. Wagering fortunes on a game of cards, afternoon strolls to the local ruins, a visit to the local village…plan some activities, at least, and prep accordingly: comfy chairs for lounging outside or decks of cards for games. And do provide a well-stocked library where potential lovers can stumble upon each other while seeking a book in the middle of a sleepless night.
Throw a party to celebrate the end of the house party. Think about it: You have a captive audience to help you dream up decorations and entertainment, and to help you string lights and set up everything. Invite a fresh infusion of guests (neighbors, family, people you've been meaning to socialize with) and enjoy the last night of the house party! (Now can you get your guests to help clean up?)
If all that is just too much bother, host a movie weekend (guests: you, location: the couch) and catch up on Downton Abbey (Original UK Edition)
or watch another PBS delight, Regency House Party
.
P.S. Serve authentic Downton Abbey cuisine using recipes from the blog Downton Abbey Cooks!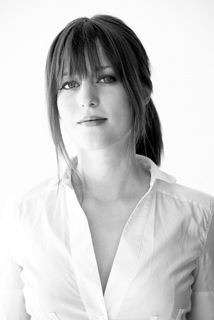 Maya Rodale is the author of multiple historical romance novels, as well as the nonfiction book Dangerous Books for Girls: The Bad Reputation of Romance Novels, Explained. She has a Master's degree from New York University and lives in Manhattan with her darling dog and a rogue of her own.Her latest book is The Tattooed Duke. Learn more at mayarodale.com.
Related Posts: