by guest blogger Renee James, essayist and blogger
Skip the expensive dinner, the jewelry, and the chick flicks, flowers, and chocolates. Read on for a story about a surprisingly romantic gift you may choose to share this Valentine's Day.
Ten years ago, I had the privilege of attending the National Book Awards when Stephen King accepted the medal for Distinguished Contributions to American Letters. You may not recall or be aware of the controversy this selection created among the literary elite, but bestowing this award on King caused quite the publishing uproar in 2003. At the ceremony, some people still looked distressed and dismissive as he accepted it. In fact, at my table of 10, I was the only person who had ever read anything written by Stephen King.
The more he spoke, the more obvious it became that the speech was—at its essence—a valentine to his wife, Tabitha. But before you chalk this up as a "Wind Beneath My Wings" schmaltzy tribute, here's a line or two to give you a sense of its tone and their relationship. On "Tabby's" rescuing his abandoned Carrie manuscript from the trash: "There were no inspiring speeches. Tabby does sarcasm, Tabby doesn't do inspiration, never has. It was just 'This is pretty good; you ought to keep it going.' That was all I needed, and she knew it."
Sure, he talked about his body of work, his philosophy of "telling the truth" when he writes, contemporary writers he admires, and what the award meant to him. But he also told us that without Tabby—her keen sense as a reader and a critic and her unwavering belief that writing was a very real part of him—he would have led a different life and would perhaps have given up on his passion completely. He explained it this way: "My wife might have been expected to say, 'Why don't you quit spending three hours a night in the laundry room, Steve, smoking cigarettes and drinking beer we can't afford? Why don't you get an actual job?'… Tabby has told me since that it never crossed her mind to have such a conversation. You had a second job, she said—in the laundry room with my typewriter."
My favorite moment came when the audience began applauding after he shared the above anecdote about his wife and her belief in his largely non-lucrative writing career. He stopped his speech and said, "I hope you know, Tabby, they are clapping for you and not me." I had tears in my eyes.
Valentine's Day and everything that surrounds it serves mostly to help us overlook what we crave in relationships by dangling something shiny, expensive, and/or useless in front of us. I can't think of one person on the planet who wouldn't forgo a token gift—or even a very costly one—in exchange for a hug of support on a daily basis, or a knowing look that says, "I'm here. Can I help?" Or "Tell me. I'll try to understand." Or "I believe in you."
But after a while, many of us forget about doing that. We're distracted or unhappy or just plain worn out, so we let it slide. And then, when the calendar tells us we should celebrate our love in a special way on February 14, we panic.
As part of your Valentine's celebration, read King's acceptance speech on the National Book Foundation's website, or parts of it, to each other. So much of his story feels so real; so much of it feels like the challenges everyday couples face together. Such as how do we hold onto our dreams when life seems to be telling us to let go?  How do we support each other to do that?
I suspect Stephen and Tabitha King don't rely on a calendar—or an audience, a podium, or an award—to celebrate their relationship. I suspect they've quietly applauded each other for something like 40 years. Maybe that's all the rest of us really need to do, too.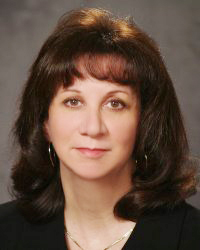 Renee A. James works at Rodale Inc. and also wrote an award-winning Op-Ed column for The Morning Call, in Allentown, PA for almost ten years.  Her essays have been part of two humor anthologies: 101 Damnations; A Humorists' Tour of Personal Hells andMirth of a Nation Volume 3, and are also found online at Jewish World Review and The Daily Caller. Her blog, It's Not Me, It's You, addresses topics that mystify her on a regular basis.
Related Posts: