by Maria Luci, editor at Maria's Farm Country Kitchen and Rodale's
Activated charcoal, also known as activated carbon, is ash that has been heated to a high temperature and then, typically, treated with steam or phosphoric acid to increase its porous qualities. The result of this heating and treating process is a powder known for its intense toxin-absorbing abilities. In fact, activated charcoal is so absorbent that it's sometimes used to help counteract drug overdoses. Therefore, it's recommended that you use caution or talk to a doctor first before those ingesting activated charcoal, as it can bind to and reduce the absorption of medications, including birth control. That's just how powerfully detoxifying it is!
However, activated charcoal's chemical-absorbing properties are safe and effective when it's used on skin. And they make activated charcoal a potent natural ingredient to add to your beauty arsenal for deep cleaning and beautifying your outsides.
Here are 4 great ways to add the power of activated charcoal to your natural beauty routine:
Bonus charcoal tip: Activated charcoal doesn't just do wonders for your skin; it can help brighten your smile, as well! Use our Peppermint + Charcoal Brightening Tooth Paste to clean and whiten your teeth and remove stains without harsh chemicals or abrasives.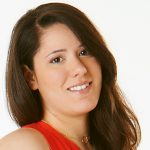 Maria Luci is the manager and editor at Maria's Farm Country Kitchen and content creator and editor at Rodale's. She grew up in Virginia, but now lives in Philly with her husband, a black cat, and a giant Aloe plant named Big Al. When not writing and editing, she's usually cooking up organic recipes or running—or eating when she should be running.
Related Posts: