by guest blogger Maya Rodale, author of smart and sassy romance novels
This blog is brought to you by my love of shopping…as well as my love of useful, environmentally friendly things.
• This plastic travel cup for cold beverages. Thanks to this cup, I enjoyed cold beverages on the go and felt virtuous all summer long. Not one vendor refused to fill it. In fact, many thought it was cool or charged me for a small when I really got a medium's worth of drink. It also meant bringing my own cold drinks instead of frittering cash and plastic cups away. One bummer: I broke the straw L But it's still useable!
• This ceramic cup for hot beverages. See above, but substitute hot for cold and winter for summer and paper for plastic.
• Cloth produce bags. My friend Gigi got some for me and they are THE BEST THING EVER. I keep them with my canvas grocery bags and use them wherever I am buying fruits and vegetables. I figure I use 8 to 10 fewer plastic bags per week because of these (and I've been using this same batch for 2 years, which by my math means I have kept 1,040 plastic bags out of landfills). Also, I've never had a cashier be weird about them. There's an amazing selection at Etsy.com.
• These clutter-free gift ideas. Restaurant gift cards, E-Z Pass, monthly delivery of various items (flowers and such), these are gifts that keep on giving without leaving a huge trail of wrapper paper and ribbon—or taking up a lot of space in the home.
• Autographed books: Support authors and indie bookstores this holiday season! Many are teaming up to offer you signed copies (and personalized!) of an author's books, making it just a little more special. My local indie, WORD BROOKLYN, offers this for a variety of titles, including my newest romance novel, Seducing Mr. Knightly.
For more gift ideas check out my gift ideas Pinterest board. I have scoured the Internet for cool stuff just for fun—and just so you can save time during your holiday shopping.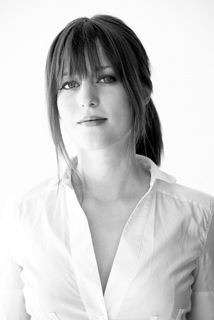 Maya Rodale is the author of multiple historical romance novels, as well as the nonfiction book Dangerous Books for Girls: The Bad Reputation of Romance Novels, Explained. She has a master's degree from New York University and lives in Manhattan with her darling dog and a rogue of her own. Her latest book is Seducing Mr. Knightly. Learn more at mayarodale.com
Related Posts: