by guest blogger Maya Rodale, writer of historical tales of true love and adventure
There have been some great stories about women in the news lately. With all the bad news out there, sometimes it's nice to revel in a batch of inspiring and feel-good stories like these…
1. While I am in awe of all the female Olympic athletes—especially amazing champions like the U.S. women's gymnastics team—I am especially thrilled by one particular woman's participation. Saudi judo competitor Wojdan Ali Seraj Abdulrahim Shahrkhani became the first Saudi Arabian woman to represent her country in the Olympics. It's been a scandal: Criticisms ranged from her cap wasn't an adequate replacement for the traditional headscarf to she's sacrificing her place in the afterlife for this. I was already cheering and teary at the story of another Saudi woman getting up early for her first opportunity to watch a woman from her country compete (something we can fortunately almost take for granted in America).
2. Three cheers for three teenage girls who started a Change.org petition advocating for a female moderator in presidential debates. When Emma Axelrod, Elena Tsemberis, and Sammi Siegel learned that a woman hadn't moderated a presidential debate in 20 years, they took action—even though they aren't old enough to vote! At last check their two petitions have gathered over 176,000 signatures. Add your name!
3. There were so many great dimensions to the story about Marissa Mayer being named CEO of Yahoo. It's totally inspiring to see a young woman—who codes!—take over such a massive challenge. What is also notable is how happily people greeted the news, offering her their congratulations and best wishes instead of commenting that she wasn't qualified or competent. Oh, and she's having a baby. I'm kind of exhausted just reading about it. I love that she's setting the example that woman can do both if we want to.
4. A recent New York Times article highlighted that in this election the votes of single women that are up for grabs and will play a huge part in determining the outcome of this presidential race. Yes, this makes me think of Sex and the City. But mainly it makes me think that we should all register to vote and make an effort to be informed on issues that matter most to us.
What good news for girls stories have you read lately?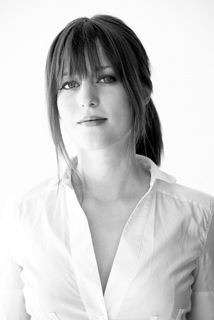 Maya Rodale is the author of multiple historical romance novels, as well as the nonfiction book Dangerous Books for Girls: The Bad Reputation of Romance Novels, Explained. She has a Master's degree from New York University and lives in Manhattan with her darling dog and a rogue of her own.Her latest book is The Tattooed Duke. Learn more at mayarodale.com.
Related Posts: