by guest blogger Amanda Harding, copywriter at Rodale's
Ties make great gifts, but if you really want to impress dear old dad this Father's Day, treat him to a present with real meaning behind it.
We've rounded up our favorite gifts for guys that aren't just great to receive—they're also made from eco-friendly, non-toxic materials that are good for the planet. So whether the man you're shopping for is a grill master, an avid gardener, a pizza lover, or an aspiring beekeeper, we have just what you need!
1. Perfect Pizza Grilling Stone
Use this useful cooking stone in the oven or directly on the grill for whipping up yummy homemade pizzas, breads, and more. Two thermal shock resistant cordierite stones lock together and diffuse heat evenly, so you get perfectly browned, crispy crust every single time.
This patented brush features two springs made with twisted-in-wire, creating a continuous bristle-like design that bends and morphs to scrape grates and grills clean. It easily wipes away grease and burnt food and lasts longer than traditional brushes, and there's no risk of the bristles breaking off.
Calling all grill enthusiasts: this basket helps you to easily cook up vegetables, fish, shrimp, and more. The tight-fitting edges and small grid pattern ensure that your tasty foods won't fall in the fire.
4. Stainless Steel Ice-Pop Mold
Enjoy a cool treat without worrying about dyes, preservatives, additives, or toxins. This fast-freeze mold is easy to use, easy to clean, and will last a lifetime. Simply whip up any ice-pop recipe, pour it into the molds, freeze, and voila, you have six paddle-style treats.
5. Rain Receptacle
Easily collect rainwater at the end of your Bell Rain Chain (sold separately) and use it in your garden. This beautiful flame finished receptacle makes a lovely and useful addition to your garden.
6. Comfortmeter Outdoor Thermometer
Receive a reliable, accurate temperature reading every time with this attractive weather-tracking tool. The ample-sized dial face and large numerals make it easy to read quickly. It includes both Fahrenheit and Celsius scales, as well as a hygrometer scale that measures the amount of water in the air for relative humidity.
7. Cedar Wood Bee Cabin Starter Kit
Do your part to assist the declining bee population and add missing pollination to your garden with gentle solitary bees. This kit includes everything you need to help your new bees thrive, such as a sturdy cedar house, reusable trays, nesting tubes, a booklet of instructions, and accessories. Attracting solitary bees to the garden is not only safe, but it's also beneficial to flowers, fruits, and vegetables.
From trimming topiaries to shaping small hedges, these elegant pruning shears combine tradition and modern technology for a truly useful, durable tool. Comfortable rubber grip handles are easy to grasp, and the titanium coated blades offer increased resistance to wear and corrosion.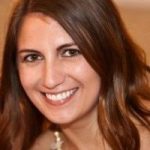 Amanda Harding is a copywriter by day and a super mommy to two absurdly adorable munchkins by night. In the three minutes of downtime she gets per day, you'll likely find her reading library books, experimenting with Paleo cupcake recipes, silently correcting other people's grammar, obsessing over real estate, laughing at her own jokes, and discovering pop culture trends six months after they're completely irrelevant. Follow along as she stumbles her way through the challenges of working mom life at Beloved Burnt Toast and on Facebook.

Related Posts: