by the Rodale's team
Valentine's Day is right around the corner! Don't worry, we know that romantic gift giving can be stressful, so we're playing Cupid by helping you choose the perfect present for your special someone with our Sustainable Valentine's Day Gift Guide.
For the wife: Wire-Wrapped Luminous Herkimer Diamond Studs. Something special for your somebody special, these luminous earrings are hand-wrapped in delicate wires of recycled scrap brass. And they may just help get you wrapped up in your wife's arms by night's end….
For the husband: Cold Brew Coffee Kit. Use this kit, and in a few hours, you'll have 6 cups of cold-brewed coffee concentrate. Just set it up before heating things up in the bedroom, and have cool coffee waiting the next morning….
For the girlfriend: Lace Trim Chemise. This ultra-feminine, short organic-cotton nightgown features pretty lace trim and a sexy yet elegant silhouette that's perfect for keeping her cool during hot nights.
For the boyfriend: Fire Lighting Kit. Come on, baby, light my fire—with this kit!
For the new ladylove: Lace Trim Bralette. Made with delicate lace trim detail on soft organic cotton, this ultra-feminine bralette is the perfect gift for keeping things spicy with the new lady in your life.
For the puppy love: Organic Barley Grass Kit for Dogs. Show your pup some love with a patch of organic barley grass, a treat that provides essential vitamins and nutrients and supports a healthy digestive system.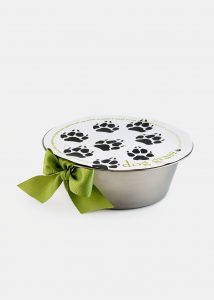 For the crush: Organic Milk Chocolate Bar Trio. A little organic sweetness for the sweet guy or gal you're crushing on.
For the "dirty" boy: Get It On Organic Body Wash. Get wild while getting clean with "Get It On" organic body wash—a sensual blend of sandalwood, ginger, and cedar.
Find even more green gift ideas in our Gifts with Love collection. Happy Valentine's Day!
Related Posts: