by guest blogger Maya Rodale, writer of historical tales of true love and adventure
We all know we should eat our vegetables. But I realized something the other day: We don't always know how.
It was Saturday at the farmer's market. The Husband was with me, holding the bags and checking Twitter. In other words, he was not joining me in raptures over the eight different varieties of tomatoes, none of which looked remotely like supermarket ones. He wasn't sighing over the cute organic farm boys (well, OK). He was not seeing how the chard at this stand was better than the chard at that stand.
He wasn't thrilled with the prospect of a half dozen beans to pick from—rattlesnake, dragon tongue, yellow ones, purple ones. The peppers were "weird" shapes—in fact, he pointed out that one looked like a penis. I bought it.
There are three reasons I drag him with me: 1) to carry the bags 2) to teach him what to get and where, so that he can grocery shop for us while I loll on the couch and read magazines and 3) so that he feels less weirded out by veggies and will eat them more. But he was checking Twitter.
"Why are you on your phone and not paying attention to all glorious splendor of fresh organic food?" I asked, aghast.
"I don't know which stands to go to. And I don't know what to look for," he replied.
And I realized that if you didn't grow up experiencing food in different states of being, food can be mysterious and possibly scary. I know that potatoes come with dirt on them and it's OK. I know that most fruits and vegetables can come in "weird" shapes—only because they grew next to a branch or something—and they're still perfectly delicious.
I also learned that chances are, you aren't going to do something "wrong" with veggies and get sick (except for that time I got mushroom poisoning—take note!—but I lived to never eat raw mushrooms again).
I looked around the Saturday Green Market at Union Square as a newbie might and I was overwhelmed. There were dozens of different stands, most selling the same stuff. Which were the "right" ones to patronize? How do you know which things look good, especially if it's something that requires prep work to put it on your plate?
The market thing is easy: I just look for stands declaring themselves organic. (Though I get cranky at those "beyond organic" stands.) Through trial and error, I've learned which place has the best tomatoes, accounting for both flavor and price. Ditto for lettuce, ditto for everything.
The knowledge around preparing and serving takes a while to acquire. It happens when your mom makes you help with dinner for years. And it happens when you go out to good "foodie" restaurants and try things where the chef has done the experimenting. It takes googling. And it takes a sense of adventure.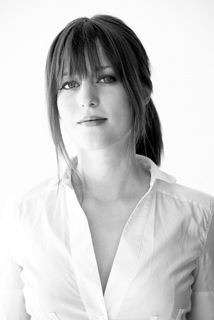 Maya Rodale is the author of multiple historical romance novels, as well as the nonfiction book Dangerous Books for Girls: The Bad Reputation of Romance Novels, Explained. She has a master's degree from New York University and lives in Manhattan with her darling dog and a rogue of her own. Her latest book is The Tattooed Duke. Learn more atmayarodale.com
Related Posts: