by guest blogger Renee James, essayist and blogger
For mothers of a certain age, is there one of us alive who hasn't thought, "Wait! Wait!!!! No kidding, WAIT!"? I forgot something! Or about 3,000 somethings.
Except, that's not specifically true. I couldn't really have forgotten because I didn't know them at the time.
Plus, now that we've arrived here—and in spite of every single mistake I made that now feels so obvious—I never realized how much I would kind of want to stop time.
Instead, I kept track of the milestones and foolishly counted the days. The days until what?  No diapers? No car seats?  No childhood?
That was, I now know, pointless and extremely shortsighted.
Dumb.
What I never, ever consciously processed was that forever—forever!—you would be my child. True, no longer the vulnerable, eager child who looked up at me with nothing but contentment and joy, but still, our roles remain: I'm the mother; you're my child. That fact that you're an adult and free to make choices, commitments, and decisions entirely on your own is absolutely and implausibly immaterial to me.
But this stream-of-consciousness essay isn't about you. It's about me. And every single thing I know I fouled up along the way.
I want about 700 chances to try to fix every thing I said and did that now feels wrong. I'm afraid to start a "Why didn't I…??" list because it might never end.
God help me, I was so smart, wasn't I? So sure of myself. So satisfied that as parent and child, we were different; we were special. We were getting it all right.
So how does this work, then? How is it that I could be so confident at 31 and so shaky at 54?
It took me until now, decades later, to learn one basic fact: You are the person you were born to be, despite me and everything I did to try to shape you into…what?  A new-and-improved, better version of myself?  God knows. You're imperfect—yes, even your mother admits that you are—but you're perfectly yourself.
So here is my half-prayer/half-confession for you, as a day about moms and motherhood is upon us.
I ask for your forgiveness: for the wrong moments, the unkind words, the bad choices I made that can't be unmade.
I ask for your indulgence: for the ways I will always want you to remain my child, and always want to feel some tiny bit of need from you—the kind of need only a mother can answer.
I give you my support, unwavering and perennial.
I give you my heart, even as I acknowledge that it has been bruised but never truly broken.
I watch as you move away, incrementally or making enormous strides, and think, please savor a journey that's full of challenges you find engaging, people you find enthralling, and places you find enchanting.
And my only wish is that you remember just one thing: Sometimes the road less traveled, the one that may make a difference in times of adversity, uncertainly, or sadness, turns out to be the one that leads back home.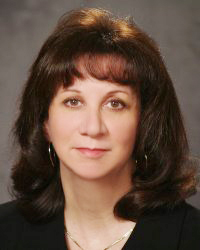 Renee A. James works at Rodale Inc. and also wrote an award-winning op-ed column for The Morning Call, the Allentown, PA newspaper, for almost 10 years. Her essays were included in the humor anthology, 101 Damnations': A Humorists' Tour of Personal Hells (Thomas Dunne Books, 2002), and are also found online at Jewish World Review and The Daily Caller. Her blog, It's Not Me, It's You, addresses topics that mystify her on a regular basis.
Related Posts: