by guest blogger Maya Rodale, writer of historical tales of true love and adventure
After recently attending a bunch of concerts, I have discovered the following secret in life: Never miss the opening act.  For one thing, it's a great way to discover awesome new bands that have the stamp of approval from bands you already love. Plus, it's one of those times when the audience really matters, and it just feels good to support people living the dream, or trying to.
Before I was a novelist, I had grand plans to be a rock star. From that experience, I can tell you that warm bodies in the audience count more than anything, and there is nothing worse than playing to a sparsely populated room. Look, you just have to stand there. You can talk to your friend. Bop your head!  Sorry, but Kenny Chesney is not going to miss you out of the other 50,000 people there, but your presence will be felt and appreciated by an opening act at any size venue.
I discovered three really great acts opening for other acts this year: I caught the kooky, Avett Brothers-esque band Food Will Win the War before a show at which Evan Dando performed his classic album It's a Shame About Ray. Their band includes an accordion, a fiddle, a keyboard, and a lead singer with a really low voice. Check out their song "Chester Street."
Before the adorable and melodic Rhett Miller, we heard The Spring Standards. They are just so cool. The lead singer is a girl—my fave!—with a waterfall of blonde hair and a beautiful voice. Their songs are pretty and catchy, especially "Watch the Moon Disappear" and "Goodnight Midnight." I am obsessed.
We caught Grace Potter and the Nocturnals before Kenny Chesney and Tim McGraw. She's amazingly pretty, her voice is beautiful, and she's so tough and rock 'n' roll. Also, I covet the dress she was wearing. She's the rocker chick I always wanted to be. Her new album is The Lion The Beast The Beat, and I'm really loving the songs "Parachute Heart" and "Stars."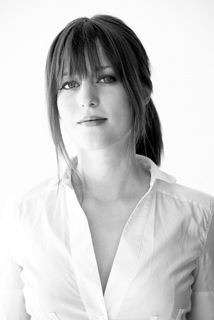 Maya Rodale is the author of multiple historical romance novels, as well as the nonfiction book Dangerous Books for Girls: The Bad Reputation of Romance Novels, Explained. She has a Master's degree from New York University and lives in Manhattan with her darling dog and a rogue of her own.Her latest book is The Tattooed Duke. Learn more at mayarodale.com.
Concert photo by Anik Shrestha
Related Posts: