by guest blogger Maya Rodale, writer of historical tales of true love and adventure
This is the perfect salad for 2…or a nice side dish for a few.
Salad ingredients:
4–5 small-ish beets, or 2–3 large ones
3 cloves garlic
Handful of walnuts
Directions:
Preheat oven to 400 degrees.
Wash the beets. Peel the garlic. Wrap the beets and the garlic in tinfoil and place in the oven. Roast for about 1 hour, or until a knife goes through easily. It's OK if the beets are still firm after roasting.
When they're finished, the beets should be really easy to peel. Just be careful—they're hot! Also, be careful because that red juice gets everywhere! Rinse your hands and cutting board when you're done. Chop the beets into bite-size pieces.
Meanwhile…toast the walnuts in a cast-iron skillet over medium heat.
Dressing ingredients:
3 teaspoons olive oil
1 teaspoon vinegar (I like red wine)
1 small shallot, minced
3 roasted garlic gloves, mashed up
Dash of salt
Mix up the dressing and toss with the chopped beets. Sprinkle with the toasted walnuts. Delicious served hot or cold!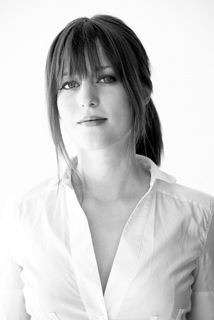 Maya Rodale is the author of multiple historical romance novels, as well as the nonfiction book Dangerous Books for Girls: The Bad Reputation of Romance Novels, Explained. She has a Master's degree from New York University and lives in Manhattan with her darling dog and a rogue of her ownmayarodale.com. Her latest book is The Tattooed Duke.
Related Posts: