by guest blogger Maya Rodale, writer of historical tales of true love and adventure
The cleaning games needn't be an at-home version of The Hunger Games (think about the fighting that ensues when kids are confined to a small space and ordered to clean). I don't have children, but I do have an abhorrence of mess, two younger sisters, and a husband who is not a neat freak. I also have this weird thing about not wanting to clean up after everyone all the time.
So, taking a cue from Mary Poppins, I invented The Cleaning Game. Here's my step-by-step guide to getting things clean…with help!
Determine the prize. Sorry, but the pleasures of a clean house or the satisfaction of a job well done won't cut it. I find the combination of candy and television works, as does ice cream. Unless, of course, your kids get these for free, and then you'll have to take them someplace fun instead.
Turn off TVs and shut down computers. In other words, remove temptations and distractions.
Break it down: Make a list. "Clean this pig sty of a room" is a daunting task. But breaking it down into smaller steps makes it feel more manageable. Get a tablet and as a group look around and list everything that needs to be done, from washing dishes to fluffing pillows. If you have the patience, let your kids write them down.
Delegate age-appropriate jobs. I don't ask the 5-year-old to take the compost out, but she can pick up her own toys. Let people pick their chores, too.
Make an upbeat playlist. My mom loves to play Jackson Browne while she cleans. This also has the effect of sending us kids to the far corners of the house. Instead, create a playlist with up-tempo, kid-friendly songs.
Set the timer. Ready…set…GO! Make a big deal of this. Figure 60 minutes should cut it, but you may want to start with less.
Clean like mad. Cross items of the list as they are done. A few high five's go a lo-o-o-o-o-o-ng way.
Enjoy the prize. As well as the pleasures of a clean house and the satisfaction of a job well done.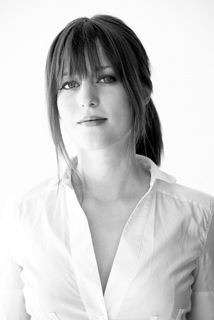 Maya Rodale is the author of multiple historical romance novels, as well as the nonfiction book Dangerous Books for Girls: The Bad Reputation of Romance Novels,Explained. She has a Master's degree from New York University and lives in Manhattan with her darling dog and a rogue of her own.Her latest book is The Tattooed Duke. Learn more at mayarodale.com.
Related Posts: