by guest blogger Maya Rodale, writer of historical tales of true love and adventure
The other night I was trying to explain historical romance novels to someone who had never read one. Like Jane Austen—with sex! Like Downton Abbey—with sex! Like 50 Shades of Grey—with corsets and petticoats!
I've found that many people are really curious about romance novels. There isn't a sense of shame, but there are a lot of questions. Their knowledge is generally based on the following:
The Fabio books at the supermarket
The reputation that they're read by desperate Midwestern housewives or crazy cat ladies
Bodice rippers
Trashy beach reads
And now, "Oh, like 50 Shades of Grey?"
Even I somehow "knew" all that before I'd ever touched one, let alone read one. After reading hundreds (possibly thousands) and writing seven, I can tell you the following:
Fabio's retired. It's been some time since Fabio has been on the cover (but there are still hunks on the cover—Men's Health guys, take note!).
There are 40 million regular readers of romance novels, which means it includes women ages 18 to dead, with all levels of education, income, and marital status. The readership is too big to stereotype. According to the October issue of Women's Health magazine, romance novels are a top guilty pleasure for the average woman.
Bodice Ripping? You won't find too many cowering virgins or rape-y alpha heroes ("legitimately" or otherwise—snort!) in romance novels published these days. But you'll find plenty of desire, hot sex, and orgasms for him and for her. There's a lot of naughty stuff and "yes, please!"
Yeah, but what about 50 Shades of Grey? In this run-away best-seller, Ana debates signing a contract to be the submissive to Christian Grey's dominant in a rigidly structured relationship. Sounds a lot like marriage for most of history. You know it's a romance novel because the heroine, through asserting her independence, desires, and confidence, uses love to create a more equal—and way more sexy and satisfying—relationship. A more perfect union, if you will.
But why does it matter what our culture says about romance novels and the women who read them? Because when we mock something, we are saying, "Don't do that, loser." And when we mock novels that are actually inspiring and empowering, portraying happy, orgasmic women and men in satisfying relationships, we're saying, "Don't try that at home. Don't dare to dream. Just settle."
I'll be speaking about the secret history behind these misconceptions and why this "guilty pleasure" is totally justified on Friday, September 21st, at American Cupcake in San Francisco—all I need are 20 RSVPs via togather.com.
If you're interesting in joining the discussion, or know someone in the San Fran area who would love to add to this conversation, please pass this on. I'd love to see you there!
Also: free cupcakes and cocktails. Yes, this girls' night out is ALL about pleasure!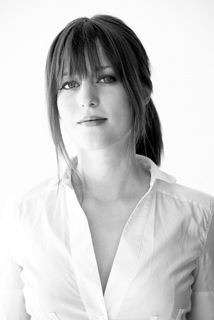 Maya Rodale is the author of multiple historical romance novels, as well as the nonfiction book Dangerous Books for Girls: The Bad Reputation of Romance Novels, Explained. She has a master's degree from New York University and lives in Manhattan with her darling dog and a rogue of her own. Her latest book is The Tattooed Duke. Learn more atmayarodale.com.
Related Posts: