by Maria Luci, editor at Maria's Farm Country Kitchen and Rodale's
First, let me begin by saying thank you for reading this. As Maria Rodale once wrote, "Gratitude is the ultimate renewable energy—it's free to give, and by giving it, you often receive more in return."
It's true, expressing gratitude is one of the simplest ways to energize your day. When we think about all we have to be grateful for and give thanks to those around us, it can lighten our psyches and rejuvenate our souls. And this time of year, there's no better way to express your gratitude than by giving back.
In the spirit of gratitude, here are 8 fulfilling ways to share your thankfulness, spread the joy, and give back this holiday season:
1. Volunteer your time. Most likely, there are a great number of organizations in and around your city looking for a little extra help this time of year. Food banks, animal shelters, museums, soup kitchens, literacy programs, waterway cleanups, hospitals, and even community theaters all rely on the help of volunteers to keep their organizations (and good deeds) functioning all year long. Take some time to consider what causes you're passionate about, then find an organization in your area that you'd like to help make a difference with.
2. Donate what you can. Donating is an easy way to make a difference. Gently used coats and blankets can help fight the cold. Business attire can help someone land a job. Food nourishes the hungry. Toys can transform a child's Christmas morning. Blood donations can save a life. Monetary donations can aid in combating everything from poverty to cancer. Think about what you can give and where you'd like those resources to go this holiday season.
3. Give a share. Many families don't have easy access to fresh fruits and vegetables, which contribute vitamins and minerals that are essential for a healthy diet. One way to help alleviate a family in need's food woes is to find a local farm share or community-supported agriculture (CSA) program and purchase the family a "share" of the harvest. In exchange for this purchase, they will receive boxes of mixed seasonal produce from a nearby farm, which not only helps that family, but also supports local farming and seasonal harvest consumption.
4. Adopt a pet. There are thousands of animals out there just waiting to be adopted. If you have room in your home, your budget, and your heart to take on the long-term commitment of a pet, consider adopting your next best friend from a local shelter. Or, if you're unable to adopt, think about volunteering or donating to your local animal shelters—they're always in need of blankets, food, and an extra set of hands.
5. Pay it forward. A great way to add some joy to a stranger's day is to do a small good deed for them. Many appreciate a good deed and pass along its positive effects. Great examples of starting a "pay-it-forward" chain are purchasing coffee for the person behind you in line, taping a gift card and note to a gas station pump, or paying on someone's layaway during the holidays.
6. Share a sugary delight. Never underestimate the power of sweets—sometimes a little chocolate is all someone needs to turn a bad day around. Baking cookies, pies, or other treats and sharing them with coworkers, neighbors, friends, and even strangers is a simple and sweet way to spread some joy.
7. Plant some love. Nature gives us so much to be grateful for: the air we breathe, the food we eat, and even the ground we walk on. Give back to Mother Earth and future generations by planting a tree for shade and oxygen, milkweed for monarch butterflies and bees, or extra cold-weather vegetables to donate to food banks. (If it's too cold to plant where you are right now, purchase some seeds or seedlings to plant then donate next spring.)
8. Give many thanks. Share a hug, a smile, a compliment; little things can go a long way toward making someone's day merry and bright—especially at holidays when stress levels can heighten. Many of us go about our days feeling underappreciated or unacknowledged, so by giving a hug and simply telling the people around you that you appreciate who they are and all they do can work wonders. Spend a day truly appreciating everyone who makes your day cheerier, easier, and brighter—from your barista to your bus driver. Thank nature for the beauty and bounty of the season. Thank your boss and your colleagues. Thank your spouse and your children. Thank your pets and your friends. Send a thoughtful letter to someone who has made a real difference in your life. See #6 above and share some sweet thanks. Not only will their holidays be more joyful, but yours will be, too.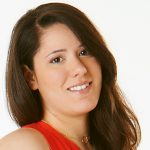 Maria Luci is the manager and editor at Maria's Farm Country Kitchen and content creator and editor at Rodale's. She grew up in Virginia, but now lives in Philly with her husband, a black cat, and a giant Aloe plant named Big Al. When not writing and editing, she's usually cooking up organic recipes or running—or eating when she should be running.
Related Posts: