by guest blogger Maya Rodale, author of smart and sassy romance novels
My mom and I don't always agree (especially on the subjects of makeup, heel height, and when to see a doctor) but she's imparted many excellent bits of wisdom and life advice that have served me well.
In honor of Mother's Day (coming up soon—quick, go shopping!) here are 13 things my momma taught me:
1.  Be generous.
2. It's funny when you fall over (as long as you're not really hurt). The real lesson here: Don't take things too seriously, especially yourself.
3. Talk about sex! She has a great list of tips on how to talk to your daughter about sex. As a result of her openness and support, I'm not angsty when it comes to discussing sexy stuff (the good and the bad) or even describing it in exquisite detail in my romance novels. Being able to talk about sex has made life less stressful and far more pleasurable. 😉
4. Follow your passion. When I wanted to major in something offbeat and vaguely unemployable, she encouraged me. As I've turned that degree into a job writing romance novels, she has been my biggest champion. I've never had to hide or apologize for what I love to do, which is wonderful.
5. Cook good, simple food. Because the ability to nourish oneself is the most important, fundamental skill a person can have.
6. Always buy organic.
7. Be curious. Read a lot of different kinds of books. Travel to new places.
8. Love what you love, even if people laugh at you. I laughed at her when she told me about her passions for reading romance novels, doing yoga, and listening to country music. These days, I write romance novels while listening to country music after going to yoga class.
9. It's not a mistake if you learn from it.
 10. You're not done with the dishes until you've wiped the counter and squeezed out the sponge. But making the bed is not necessary.
11. Surround yourself with soft things. Cashmere shawls invite hugs and snuggling. Plus, life is too short to spend it wearing itchy sweaters.
12. Recognize that you're 21 and live on your own and you can get a dog if you want to. That's a really specific example, but DUH! How many of us are legal adults who don't realize that nothing is actually stopping us from doing what we want? Just do it!
13. Share the love. My mom worked hard and for long hours when I was young. I was lucky to have my grandma, my awesome aunts—Heather and Heidi—and my extra mom, Gigi, to take care of me and teach me things. There is always enough love to go around, so don't be afraid to let other people in and share!
Happy Mother's Day! 🙂
What did you learn from your mom?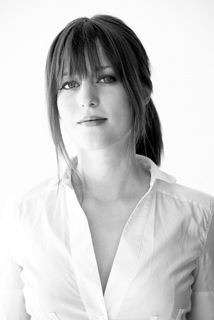 Maya Rodale is the author of multiple historical romance novels, as well as the nonfiction book Dangerous Books for Girls: The Bad Reputation of Romance Novels, Explained. She has a master's degree from New York University and lives in Manhattan with her darling dog and a rogue of her own. Her latest book is The Wicked Wallflower. Visit her online at mayarodale.com, or say hello to @mayarodale on Twitter.
Related Posts: