by guest blogger Maya Rodale, author of smart and sassy romance novels
My goal this year was to read 100 books, including everything on my to-be-read (TBR) shelf and all those books I'd bought and forgotten about on my e-reader. Ha! Snort. Like that happened. I blame the people publishing all the amazing books I needed to read immediately.
I did read 54-plus books (as of this writing) and since picking my favorites is hard, I narrowed the list down by selecting the eight best books for women from 2014. Some are memoirs or romance, some are serious or seriously funny, but they're all great books…
1. Yes Please by Amy Poehler
I knew I was going to love this book because I have a major girl crush on Amy. She is so funny, isn't afraid to look ridiculous, and does things like create Amy Poehler's Smart Girls to counteract all the crappy messages girls find on the Web. Yes Please is full of stories ranging from her first experience onstage in elementary school to her time at SNL and Parks and Recreation and her friendship with my other favorite funny lady, Tina Fey. What I really loved seeing: how not perfect she is and how hard she's worked for all her success. Also, all the laughs.
2. The Suffragette Scandal by Courtney Milan
There's no way I could resist a historical romance novel about a heroine who runs a scandalous feminist newspaper. I was hooked from the moment Frederica Marshall informed the hero that the proper pronunciation is not "Huzzah. Suffragettes." but "Huzzah! Suffragettes!" This is not the book you might assume—a suffragette and the man who opposes her, but they "have explosive chemistry et cetera blah blah," to quote the author in her note. This is a smart, beautifully written romance about a hero and heroine who work together to accomplish their own goals and yes, have amazing chemistry. And you just have to find out what Milan means by the dedication: "For everyone who has ever carried water in thimbles and teaspoons throughout the centuries. And for all those who continue to do so. For as many centuries as it takes."
3. Bad Feminist by Roxanne Gay
Free yourself from the tyranny of being a perfect anything, even a feminist! This collection of essays covers everything from how to be friends with another woman to writing about women's weight and reproductive rights to holding out for a hero. It's a fascinating and often funny look at women and pop culture.
4. My Lady, My Lord by Katharine Ashe
This is Regency romance—with a twist. And that twist is that the hero and heroine switch bodies à la Freaky Friday. Originally enemies, Lady Corinna Mowbry and Lord Ian Chance are forced to get to know the other intimately when they wake up in each other's bodies. It's hysterical to follow Corinna making her way in a man's world and to watch Ian find out what life feels like for a lady. The newfound understanding leads to a love that endures even when (spoiler alert) they switch back.
5. All Your Worth by Elizabeth Warren
I sighed (maybe even wept) with relief when I read this book*, written by the badass and brilliant Elizabeth Warren and her daughter, Amelia Warren Tiyagi. Finally. All the scary financial stuff was explained in a way that not only made sense, but also left me feeling more empowered to get my financial life organized and under my control—and I did! Her plan is simple: 50 percent of your income is for your must-haves (rent, debt, and such), 30 percent is for wants, and 20 percent is to save. This is a book for everyone, no matter how much money, debt, or whatever they have. If you have an angsty feeling about finances you've left on the back burner of your mind, read this book and you'll feel better.
*All Your Worth was actually published in 2006, but I read it this year and I want everyone to read it.
6. Three Weeks With Lady X by Eloisa James
In some ways, this is a typical Regency romance—corsets, carriages, manners, and a hero and heroine trying to resist an intense sexual attraction while discovering how they're actually perfect for each other. But in other ways, it's actually quite atypical. The heroine works: Lady Xenobia is an interior decorator of sorts to the aristocratic. And the hero isn't a duke; in fact, Thorn Dautry is the bastard son of one, and he's made his own fortune in trade. Together, they are creating a new kind of home and a family. P.S. This has one of the sweetest epilogues I've read in a long while.
7. Underground Girls of Kabul: In Search of Hidden Resistance in Afghanistan by Jenny Nordberg
This is an amazing look at the curious practice of bacha posh in Afghanistan: dressing daughters as sons. The book highlights the economic and cultural situations that have made sons and reputations so highly prized—and made women almost worthless. But it's not some dry academic text; the author creates intimate, revealing portraits of girls and their families as they navigate contemporary Afghan society as girls disguised as boys. Sometimes families have their daughters cross-dress for prestige, or in the belief it will magically lead to a real son, or simply because they need a boy to work and support the family. One of the most poignant moments comes when the author is tucked away in a room in a remote province on a research trip with her translator, who has only ever danced "by herself or with other women, corralled in the bride's area at weddings." She asks to learn how to "couple dance." The author obliges and writes, "As we waltz in our sweat-drenched pants and tunics with a touch of Swedish bug repellent, most certainly ridiculed by Afghan mosquitoes, I think about how I should dance more when I return to my world."
8. I'll Drink to That: A Life in Style, with a Twist by Betty Halbreich and Rebecca Paley
I picked up this book eager for behind-the-scenes gossip on all the celebrities, socialites, and regular women who came to the superposh department store, Bergdorf Goodman seeking Betty's help in figuring out what to wear. I also wanted fashion advice. This book delivered—in a very tasteful and elegant way. But it's also a story about a woman who wasn't raised to do much other than be a wife and mother, wear glamorous clothes, and go out to fabulous clubs every night. And then she hit her 40s and found herself alone; her kids were grown and she'd left her husband. It was time to reinvent herself. She ventured out, getting jobs in fashion before landing at Bergdorf's and creating its personal shopping department, where she's been for decades (she's now 86 and is still working!). It's a wonderful story of empowerment. With pretty dresses.
What were some of your favorite books from 2014?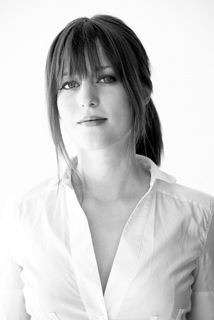 Maya Rodale is the author of multiple historical romance novels as well as the nonfiction book Dangerous Books for Girls: The Bad Reputation of Romance Novels, Explained. She has a master's degree from New York University and lives in Manhattan with her darling dog and a rogue of her own. Visit her online at mayarodale.com, or say hello to her @mayarodale on Twitter.
Related Posts: