by guest blogger Maya Rodale, author of smart and sassy romance novels
When I was in college, I decided that I would only study what interested me, not what would clearly lead to a job. So I took classes in women's studies, literature, and history…and ended up writing historical novels about women's lives.
Years later, I'm still obsessed with reading stories about women's experiences—whether they are based here in America or on the other side of the world, occurred in the present or the past, are fiction or nonfiction. Each one reminds me how strong and smart women are. They all remind me how far we've come making the world a more equal place for men and women. Yet, they also remind me how much we have left to do.
Here are three of those books about what it's like to be a girl in this world…
1. The Underground Girls of Kabul: In Search of a Hidden Resistance in Afghanistan by Jenny Nordberg is an amazing look at the curious practice of bacha posh in Afghanistan: dressing daughters as sons. The book highlights the economic and cultural situations that have made sons and reputations so highly prized—and have made women almost worthless. But it's not some dry academic text; the author creates intimate, revealing portraits of girls and their families as they navigate contemporary Afghan society as women…or girls disguised as boys. Sometimes families do this for prestige, or in the belief it will magically lead to a real son, or simply because they need a boy to work and support the family. I highly recommend this AMAZING book. (Jon Stewart has a fascinating interview with the author and you can watch it here.)
2. What a Wallflower Wants is the story of a Miss Prudence Merryweather Payton, who has internalized everything her culture says about women and sex: If they have it when they're unmarried—no matter the circumstances—they are worthless. This story is set in 1820s England, but those "rules" still apply to many women and girls around the world today. During her first season out in society, Prudence was "compromised against her will," and ever since, she has tried to hide her light under a bushel. But there's a stubborn little spark that won't allow her to give up on happiness.  Fortunately, there's also a man who recognizes it and nurtures that little spark into a fire.
3. When Everything Changed: The Amazing Journey of American Women from 1960 to the Present by Gail Collins. This isn't a new book but one I read recently and couldn't put down. What's amazing is how quickly everything changed. Collins writes of a typical woman in the 1950s, still living on a farm and doing laundry by hand; by the 1960s, women were venturing out into the workplace. This book, which includes lively interviews with real women, hints at the link between how economic prosperity affects attitudes toward women—when the economy isn't great, pundits tend to wonder whether women really should be working (not to stay home with the kids, though that's the argument they make, but to make sure men get the jobs). This book also covers the epic battle to get the Equal Rights Amendment passed (Equality of rights under the law shall not be denied or abridged by the United States or by any State on account of sex), and I learned that it is not, in fact, part of our constitution. What. The. F*#k?
I am so thankful to be born a woman in America. But we still have a long way to go before there is true equality for men and women around the world. I hope that if we keep telling and reading stories of women who push the boundaries, men who support it, and communities that accept it, we'll all have examples to follow and a vision for what we can achieve.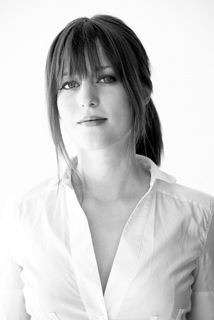 Maya Rodale is the author of multiple historical romance novels as well as the nonfiction book Dangerous Books for Girls: The Bad Reputation of Romance Novels, Explained. She has a master's degree from New York University and lives in Manhattan with her darling dog and a rogue of her own. Visit her online at mayarodale.com, or say hello to her @mayarodale on Twitter.
Related Posts: