by guest blogger Maya Rodale, writer of historical tales of true love and adventure.
While every other blog and magazine is posting weight loss and diet stories in honor of everyone's New Year's Resolutions, I'm going to share a recipe that calls for nearly a pound of butter.
The husband and I discovered the most outrageously delicious "Connecticut Style" lobster rolls from the Red Hook Lobster Pound food truck. (Can I just say how much I adore this trend of gourmet food trucks?) Even better, these lobster rolls were simple enough that I thought I could recreate this buttery delight at home. I did—and nailed it on the first try.
Seriously Buttery and Delicious Lobster Rolls
Alas, there are no pictures since these were devoured immediately.
Ingredients:
(Makes 2 rolls)
2 Tablespoons water
About 2 sticks butter, chopped into squares
3 lobster tails (or the equivalent)
2 Tablespoons finely chopped leeks
2 squishy hot dog rolls (we used organic whole wheat).
Directions:
Poach the lobster in butter, bringing the 2 tablespoons of water to a boil and then slowly add the squares of butter, stirring until they melt. Make sure NOT to boil this mixture.
Remove the meat from the lobster shells. Add it to the melted butter mixture. It should be covered (add more butter if you must). Let it cook for 5 to 7 minutes. Do not boil.
Transfer the poached lobster to a bowl and coarsely chop it up to chunks, setting the leftover butter aside. Mix in the leeks.
Heat some of the leftover melted butter in a cast-iron skillet on high.
Toast the rolls, open, for about a minute. Add them to the sizzling hot skillet. Heat for about 10 seconds on each side (so they soak up the butter) and then leave the roll to fry on each side for 1 to 2 minutes. If you are so inclined, add weight to flatten them out—a spatula will do, or a smaller cast-iron skillet covered in foil. The rolls are done when they are hot, crispy, and buttery.
Spoon the lobster mixture onto the buns and enjoy!
You might also wish to try my Momma's recipe for lobster rolls, inspired by her trips to Maine.
PS: Almost all of that butter mixture is still left over. I'm storing mine for future use in other recipes.
What's the best lobster roll you ever had?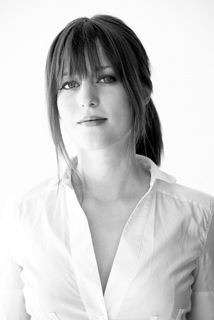 Maya Rodale is the author of numerous historical romance novels. She lives in New York City with a rogue of her own and their dog, Penelope. Find her on Facebook, Twitter, or at www.mayarodale.com. Her most recent book is Dangerous Books for Girls.
Related Posts: