by guest blogger Maya Rodale, writer of historical tales of true love and adventure.
We all know squash is good for us, but cooking it can be such a bother (or rather, chopping it is). However, I've been making it a lot lately because of a recipe I've adapted from an absolutely gorgeous appetizer at ABC Kitchen, a restaurant featuring tons of local and organic offerings.
It's simple: roasted squash, with a touch of lemon, salt and Parmesan.
Serves 1–2 people
Ingredients:
Squash (I like acorn the best)
1 teaspoon (or less!) ground Parmesan
1 sliver lemon
Cumin, cinnamon, cayenne pepper, and/or other spices, to taste
Olive oil and salt
Directions:
1. Preheat oven to 400 degrees. Prepare the squash by cutting it in half, reserving the seeds in a bowl. Cut off the tough outer skin and then cut the squash into one-inch pieces. Cover them with olive oil, spread them on a cookie sheet, sprinkle with salt, and roast for about 50 minutes, or until they start to brown and crisp.
2. Mix the seeds with olive oil and salt (my mom's recipe) or, if you're feelin' fancy, add some cumin and cinnamon. Roast with the squash for just 15 minutes, or until browned. I put them on the other half of my cookie sheet to save a dish.
3. Serve, sprinkling the toasted seeds on the roasted squash. Top with a dash or two of salt, the Parmesan, lemon, and the merest whisper of cayenne pepper.
Enjoy!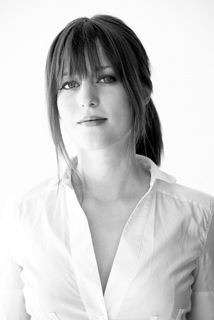 Maya Rodale is the author of numerous historical romance novels. She lives in New York City with a rogue of her own and their dog, Penelope. Find her on Facebook, Twitter, or at www.mayarodale.com. Her most recent book is Dangerous Books for Girls.
Related Posts: