by guest blogger Maya Rodale, writer of historical tales of true love and adventure
Soft skin is the ideal, right? In romance novels like mine, heroines always have the softest, loveliest skin the heroes have ever known—ever—and those rakes have experienced a lot! How to attain this? Even better, how to have soft skin organically, and without purchasing an expensive assortment of products?
In pursuit of this soft skin in real life, I have invented the following concoction using common kitchen ingredients, which is super-easy to make and costs almost nothing.
Maya's Magic Potion for Super-Soft Skin
2 Tablespoons of an exfoliant like salt or sugar (which is gentler)
1 Tablespoon of olive oil or coconut oil
If you wanted to get fancy and scented, you could add a few drops of essential oil
In a non-breakable bowl, add ingredients together.
In the shower or bath, gently rub this mix all over and rinse with warm water. I've found that this amount of oil is enough for your skin, but not enough to make the tub dangerously slippery. However, take care.
Use as often as necessary, though I find once a week to be enough.
Funny story: My dog Penelope despises water and will NEVER go into the bathroom…unless there is a bowl of this mixture to lick clean. Best of all, though you may not want to, this stuff is safe enough to eat!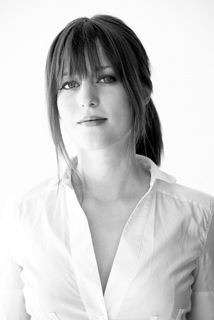 Maya Rodale is the author of multiple historical romance novels, as well as the nonfiction book Dangerous Books for Girls: The Bad Reputation of Romance Novels, Explained. She has a Master's degree from New York University and lives in Manhattan with her darling dog and a rogue of her own mayarodale.com. Her latest book is The Tattooed Duke.
Related Posts: