by guest blogger Maya Rodale, writer of historical tales of true love and adventure
For years I lived in tiny Manhattan apartments with microscopic kitchens that barely had room for a person to stand, let alone cook. Yet even with little space to store or use kitchen supplies, I managed to cook and feed myself, thanks to these utterly essential kitchen tools:
Cast iron skillet. They're safe, non-stick, and double as a weapon or, if necessary a brownie pan (Seriously. A girl has cravings!). The question is really what you can't cook, bake, roast or fry in a cast iron skillet.
One medium sized pot. A full stockpot isn't necessary, but you'll want something for boiling water, making soups and pasta.
A good knife. This doesn't have to be expensive. I found my favorites at the Amish hardware store and I was happily surprised by the ceramic knives sold at Whole Foods.
Spatula and tongs. The spatula is key for flipping pancakes, frying eggs, stirring and serving. I got by without tongs for years, but now I really love them for turning over steaks and bacon.
Colander. It's essential for easy pasta meals, but in a pinch it's also good for washing lettuce and other veggies. Once I acquired a salad spinner, I wondered how I lived without it.
Coffeemaker. If I have to explain why, you must not drink coffee. Weird.
Of course, you may also wish for plates, bowls, mugs and utensils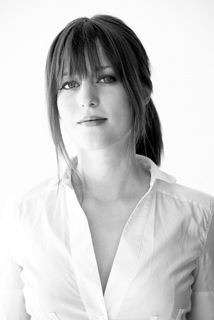 Maya Rodale is the author of multiple historical romance novels, as well as the nonfiction book Dangerous Books for Girls: The Bad Reputation of Romance Novels,Explained. She has a Master's degree from New York University and lives in Manhattan with her darling dog and a rogue of her own.Her latest book is The Tattooed Duke. Learn more atmayarodale.com.
Related Posts: