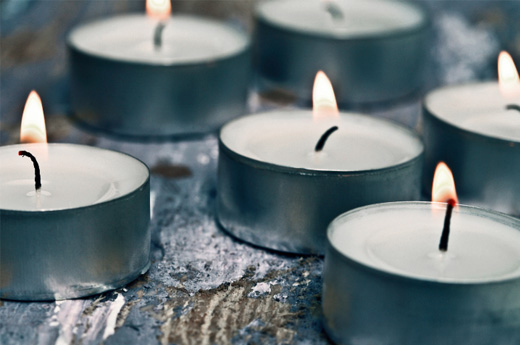 by guest blogger Pam Peeke, MD, MPH, FACP, best-selling author and expert on health, fitness, and nutrition
Several months ago, I had an opportunity to attend an extraordinary conference at Harvard University, entitled Meditation and Psychotherapy: Deepening Mindfulness with Thich Nhat Hanh. An advocate of all things meditation, I'd found that the foundation of most meditative techniques was the practice of mindfulness. Whether using focused breathing, yoga, Transcendental Meditation, or Zen or Taoist meditation, it seemed to me that the pursuit of the mindful lifestyle was the common goal. And, being a regular practitioner of mindful living, I wanted to hear further words of wisdom and encouragement from this revered 87-year-old Vietnamese Zen Buddhist monk—someone most would agree is one of the great masters of mindfulness.
For those of you who haven't tried living mindfully for an entire day and think it's a breeze, you're in for a rude surprise. Years ago when I first began my pursuit of a mindful life, I discovered that striving to live mindfully flew in the face of my high-tech lifestyle and 24/7 work schedule. Conditioned to distracted living, I'd optimistically start out on what should be a peaceful, mindful walk, and within nanoseconds, my mind was already anxiously obsessing over endless, incomplete to-do lists. Then I'd find myself waiting to start my car so that I could text and email a laundry list of people on my smartphone. Heaven forbid I miss something while driving 30 minutes.
Mindful eating became mindless mayhem as I read four newspapers on the iPad propped up behind my bowl of oatmeal. I had no memory of the blueberries, walnuts, or oatmeal. Good grief, I was floating through life, playing shoulda-coulda-woulda games about the past and fretting about the future. I wasn't present. And as a result, I wasn't living life to its fullest.
Flash forward many years, and I'm happy to say that after persistence, patience, and practice, as well as loads of slugging it out with old habits, I'm content with my perfectly imperfect practice of mindful living. This will clearly be a lifelong pursuit, a work in progress, but one that I stick with. Why? Because I'm rewarded with truly savoring each deep breath, inhaling golden sunsets with all of my senses, and really being fully present for people in my life.
So, it is with this mind-set that I sat and listened intently to Thich Nhat Hahn as he and his group of monastics, Buddhist nuns and monks, guided the 1,200 people in attendance through a mindful walk and meal, followed by illuminating lectures and mesmerizing chants. I walked away with renewed motivation to continue my practice and reach deeper levels of presence.
For all of you who think mindfulness and meditation are too granola, then let science convince you how your mental state can affect the very cells in your body:
There have been a growing number of studies pointing to the power of mindfulness meditation to affect your body, not just your mind. The American Heart Association has endorsed mindfulness training as an effective way to prevent as well as treat a spectrum of inflammatory conditions, including heart disease. What was still unknown is how this anti-inflammatory effect takes place.
The answer has now been provided by a recent study published in the journal Psychoneuroendocrinology generated by scientists from the University of Wisconsin, Spain, and France. The researchers were seeking to discover whether they could document genetic and molecular changes associated with the practice of intensive mindfulness. They compared two groups of people, experienced meditators versus untrained control subjects, who were asked to engage in quiet non-meditative activities. The genes associated with inflammation were examined prior to the experiment and found to show no significant differences.
After eight hours of mindfulness practice, the researchers were astonished to find that only the meditators experienced rapid alterations in their genes and molecular machinery resulting in decreased inflammation in the body. In addition, when exposed to social stress, the meditators' genes showed much faster physical recovery from stress. After one day of mindfulness practice, the meditators were able to achieve remarkable, life-enhancing changes in their gene expression.
I was thinking about this amazing new science while on a recent plane flight that hit Olympic-levels of turbulence because of a storm. Even the road warriors on board were white-knuckling through the sky-high roller-coastering. And there I sat, with Thich Nhat Hahn's book No Death, No Fear lying in my lap. Trust me, the irony did not escape me. I was already halfway through the book, and as I continued to read, surrounded by fearful moans and despondent cries from unhappy fliers, I suddenly realized that I was calmer than I would normally have been in such a frightening situation. And thanks to this elegant new science, I know why.
I can still hear Thich Nhat Hahn tell the packed audience that day: "To meditate means to go home to yourself. Then you know how to take care of the things that are happening inside you, and you know how to take care of the things that happen around you."
Take a moment, breathe deeply, and then go home by checking in with yourself. Happy, life-giving surprises await you.
Pamela Peeke, MD, MPH, FACP, is a Pew Scholar in nutrition and metabolism, assistant professor of medicine at the University of Maryland, and a fellow of the American College of Physicians. A triathlete and mountaineer, she is known as "the doc who walks the talk," living what she's learned as an expert in health, fitness, and nutrition. Dr. Peeke is featured as one of America's leading women physicians in the National Institutes of Health Changing Face of Medicine exhibit at the National Library of Medicine. Her current research at the University of Maryland centers on the connection between meditation and overeating. She is the author of many best-selling books, including Fight Fat after Forty. Her new book is the New York Times best-seller The Hunger Fix.
Related Posts: