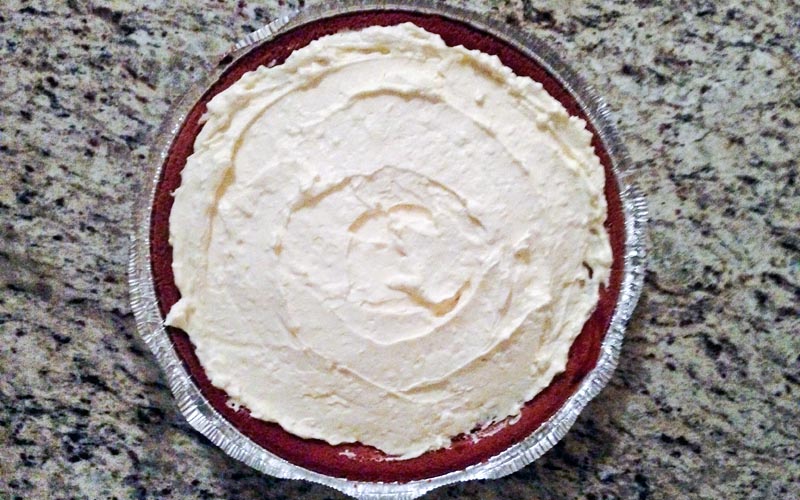 by guest blogger Maria Luci, social media and content editor at Rodale
Forget the candy; for me, the best treats always come in a crust. That's right, I'm talking about pie. So when it came time to sign up for the Rodale's Halloween potluck, I decided I'd make one.
Everything about my decision was fine and dandy until I went to pick a recipe. Do I go with pumpkin (classic and universally loved)? Or do I try cream cheese (atypical for fall, but delicious all the same)?
Then it hit me—it's Halloween! This is a holiday that says you don't have to choose just one piece of candy; you can eat an entire variety pack if you want. So who says I have to choose just one pie?
And thus, my own Frankenstein pie was born out of bits and pieces of my favorite recipes. The result of which is one scarily delicious treat.
Happy Halloween!
Pumpkin-Cream Cheese Double-Layer Pie
Ingredients:
1 10-inch graham cracker piecrust in a pie pan
10 ounces organic cream cheese, softened
1 1/3 cup organic evaporated cane juice
1 1/3 cup organic heavy whipping cream
¼ teaspoon organic vanilla extract
1 teaspoon ground cinnamon
¼ teaspoon ground nutmeg
¼ teaspoon ground cloves
2 eggs
1 15-ounce can pumpkin
3 Tablespoons flour
Directions:
1. Preheat oven to 375 degrees.
2. Place heavy whipping cream into a chilled metal bowl and whip with a whisk or hand mixer until you have soft peaks.
3. In the same bowl, add the softened cream cheese, vanilla, and 1/3 cup evaporated cane juice. Mix with a hand mixer on low speed until smooth. Place cream cheese mixture in refrigerator.
4. In a separate bowl, mix the pumpkin, cinnamon, nutmeg, cloves, eggs, flour, and remaining evaporated cane juice.
5. Spoon pumpkin mixture into the graham cracker piecrust. Pat down so that there's room on top for the cream cheese mixture.
6. Place on a cookie sheet and bake for 40 to 50 minutes, or until a knife comes out clean. Check in at around 30 minutes to make sure the crust isn't burning. Tent the pie with foil if it seems to be overly browning.
7. Remove from oven and let cool.
8. Once the pumpkin pie is completely cool, cover the pumpkin with the cream cheese mixture.
9. Enjoy immediately or refrigerate for later indulging!
P.S. If you have a bit of excess cream cheese mixture after the pie is complete (like I did), don't throw it away! It tastes great smeared onto graham crackers, as an ice cream topping, or simply spooned directly into your mouth.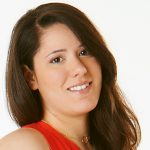 Maria Luci is the manager and content editor at Maria's Farm Country Kitchen and the social media editor at Rodale's. She grew up in Virginia, but now lives in Philly with her husband, a black cat, and a good deal of houseplants. When not editing, she's often eating organic food or running…or eating when she should be running.
Related Posts: