by guest blogger Paul Kita, food and nutrition editor at Men's Health
I'm not going to pretend I'm Italian. I'm Polish.
But I've eaten my weight in eggplant parmigiana over the years, and cooked a fair amount of the stuff—especially this time of year, when fresh eggplant piles gleam atop farmers' market tables.
I've also eaten enough eggplant parmiagana that I know what separates the bad versions (which, admittedly, are still pretty good) from the good versions (which, frustratingly, are harder to find). I've picked up three tricks that will help you land in the last camp.
Slice the eggplant thin.
Thick, meaty cuts of eggplant take too long to cook through. If it's summertime, I don't want my oven to turn my house into a sweat lodge. Slice the eggplant into rounds about ¼-inch thin so that they only need about 10 minutes in the hot box.
Don't use bagged cheese.
It tastes like the bag. Buy a ball of fresh mozzarella. Tear it into pieces. Relish the results.
Supercharge your breadcrumbs.
Don't just dump the stuff from the canister onto your dinner. Fill the bottom of a small dry skillet with enough breadcrumbs to coat. Turn the heat to medium-low, add some Herbs de Provence (or Italian seasoning), sea salt, and freshly ground pepper. Toast everything till the breadcrumbs brown, shimming the pan every now and then.
Implement these tips into the following recipe and you'll see what I'm talking about. Heck, after a bite or two, you might even forget the recipe came from a Polish guy.
Easy Eggplant Parmigiana
Makes 4 servings
What you'll need:
1 large eggplant, cut into ¼-inch rounds
Extra-virgin olive oil
Salt and freshly ground black pepper, to taste
½ cup breadcrumbs
1 Tablespoon Herbs de Provence
1 cup marinara sauce
1 8 oz. ball fresh mozzarella cheese, torn into small pieces
½ cup freshly grated Parmesan cheese
6 to 8 basil leaves, thinly sliced
How to make it:
Preheat your oven to 450°F. Line a large baking sheet with aluminum foil. Arrange the eggplant slices on the foil. Brush both sides with olive oil and season with salt and pepper. Slide the baking sheet in the oven and roast the eggplant until tender, 10 to 15 minutes.
Meanwhile, in a small dry skillet over medium-low, add the breadcrumbs, Herbs de Provence, and salt and pepper. Toast, shaking the pan occasionally, until browned, 5 to 10 minutes. Remove from heat and set aside.
Carefully remove the baking sheet from the oven. Top each eggplant slice with a spoonful of sauce and a few pieces of mozzarella. Return the eggplant to the oven and cook until the cheese melts, about 5 minutes.
Carefully remove the baking sheet from the oven. Transfer the eggplant to a plate and top with the breadcrumbs, Parmesan, and basil.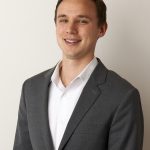 Paul Kita is a James Beard Award–winning food and nutrition writer and edits the How to Do Everything Better section of Men's Health. He's also the founder of MensHealth.com's popular food and cooking blog, Guy Gourmet. In 2013, he cowrote Guy Gourmet: Great Chefs' Amazing Meals for a Lean & Healthy Body. Kita has appeared on the Travel Channel, as well as on numerous local radio and broadcast stations.
Save
Save
Related Posts: