by guest blogger Paul Kita, food and nutrition editor at Men's Health
You can pretend that you're going to eat solely from the vegetable tray at this year's New Year's Eve party. You can vow that you'll snack on nuts and nuts only. Or you can promise that you'll stay away from the buffet spread altogether.
But you also know that if there's a cheese ball involved, all of those options are off the table.
For the uninitiated, a cheese ball is just that: a ball of cheese, often studded with chipped beef or chives or jalapeños and rolled in nuts or seeds or herbs. You served it chilled, with crackers.
The recipe that follows cranks up the classic cheese ball with two potent secret ingredients: bacon and bourbon.
This year, indulge. Give in to the cheese ball.
And hurry, before everyone else does.
Bourbon & Bacon Cheese Ball
Recipe by Andy and Charlie Nelson, distillers at Nelson's Green Brier Distillery in Nashville, TN
Serves 8–12 (as an appetizer)
What you'll need:
8 ounces cream cheese
2 cups shredded sharp cheddar cheese
¼ cup blue cheese crumbles
6 strips bacon, cooked, cooled, and crumbled
2 Tablespoons bourbon, such as Belle Meade Bourbon
1 teaspoon dark brown sugar
1 teaspoon Tabasco
1 teaspoon freshly ground black pepper
½ cup roughly chopped pecans
How to make it:
In a large bowl, combine all the ingredients except for the pecans. Using a spatula, stir well to combine.
Form the cheese into a large ball and then roll the ball in pecans.
Wrap the cheese ball in plastic wrap and refrigerate until set.
Serve cold with crackers.
Nutrition info per serving: 208 calories, 8 g protein, 3 g carbs (0 g fiber), 18 g fat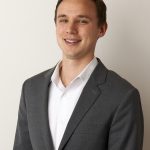 Paul Kita is a James Beard Award–winning food and nutrition writer and edits the How to Do Everything Better section of Men's Health. He's also the founder of MensHealth.com's popular food and cooking blog, Guy Gourmet. In 2013, he cowrote Guy Gourmet: Great Chefs' Amazing Meals for a Lean & Healthy Body. Kita has appeared on the Travel Channel, as well as on numerous local radio and broadcast stations.
Related Posts: