by guest blogger Paul Kita, food and nutrition editor at Men's Health
It is undeniable that America loves sandwiches. On any given week, 43 percent of Americans eat four or more sandwiches a week, according to Technomic, a research firm. If you run the numbers, that's 208-plus sandwiches a year. Here's the kicker though: The most popular in the U.S. is ham and cheese. Stale, boring, bland ham and cheese.
In a world of banh mis, BLTs, cemitas, clubs, croques, Cubans, falafels, Gatsbys, melts, Monte Cristos, muffulettas, po-boys, Reubens, shawarmas, and sloppy joes (among many, many others), this is a travesty. There's a universe of delicious sandwiches waiting to be explored. Why stick to territory you already know?
In the quest for delicatessen diversification, make the St. Paul sandwich your first destination. This unsung culinary creation combines a Chinese egg foo yung patty with the traditional lineup of American sandwich fillers: lettuce, tomato, dill pickles, mayo.
All at once, the sandwich is hearty, crispy, salty, creamy, and spicy. One bite and it's like your taste buds have stepped into a MMA octagon.
The recipe below, from the must-own Lucky Peach Presents 101 Easy Asian Recipes, also tosses bean sprouts and Serrano peppers into the egg patty, but feel free to freestyle. Swap the bean sprouts for thinly sliced cabbage. Go whole wheat instead of white bread, even though that move may rile up some Minnesotans. Add meat if you want.
Just know that after your first bite, it's hard going back to ham and cheese.
St. Paul Sandwich
Recipe adapted from Lucky Peach Presents: 101 Easy Asian Recipes
What you'll need:
3 Tablespoon neutral oil
1 cup bean sprouts
½ cup thinly sliced scallions
2 Tablespoon minced Serrano or green bell pepper
1 teaspoon soy sauce
Kosher salt and white pepper
¼ cup diced cook ham, chicken, or beef (optional)
2 large eggs
1 Tablespoon cornstarch
4 slices white sandwich bread, lightly toasted
2 Tablespoon mayonnaise
5 to 6 leaves iceberg lettuce
1 tomato, sliced
8 dill pickle chips
How to make it:
In a large skillet, heat 1 Tablespoon oil over medium. Add the bean sprouts, scallions, and Serrano and cook, stirring, until the vegetables are sizzling and slightly wilted, about 3 minutes. Transfer to a bowl and let cool slightly. Season with the soy sauce, and a few pinches each of salt and white pepper. Stir in the meat (if using).
In a medium bowl, crack in the eggs and add the cornstarch. Beat with a fork to combine. Pour this egg mixture over the vegetable mixture and stir well.
Reheat the skillet over medium-low and slick with 1 Tablespoon oil. Scoop half the egg batter into the pan and use a spatula to coax it into a tight 4-inch-wide patty. Cook until the edges are brown and set, then flip, and continue cooking until the patty is slightly puffed and cooked through, about 6 minutes total. Transfer to a plate lined with paper towels to drain. Repeat with the remaining egg mixture. Keep warm.
Assemble the sandwiches: Spread the toasted bread with mayonnaise and top with lettuce, tomato, pickles, and an egg pancake. Makes 2 sandwiches.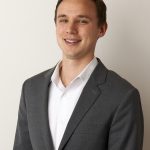 Paul Kita is a James Beard Award–winning food and nutrition writer and edits the How to Do Everything Better section of Men's Health. He's also the founder of MensHealth.com's popular food and cooking blog, Guy Gourmet. In 2013, he cowrote Guy Gourmet: Great Chefs' Amazing Meals for a Lean & Healthy Body. Kita has appeared on the Travel Channel, as well as on numerous local radio and broadcast stations.
Related Posts: