by guest blogger Isaac Eliaz, MD, MS, LAc, integrative medicine pioneer
Humans have a complicated relationship with fat. On the one hand, we need this critical nutrient to survive. In fact, we are biologically programmed to detect fats in our food choices. A recent study conducted in the U.S. and the Netherlands found that many people could figure out the fat content in milk simply by smelling it. This makes perfect sense because for most of human existence, we had some trouble getting enough to eat. We love fats because they're calorie-dense and can fuel our energy.
On the other hand, nowadays, we have a different problem. Many of us take in too many calories from foods lacking in important nutrients, leading to an increased incidence of obesity, heart disease, metabolic syndrome, type 2 diabetes, and other conditions. For many years, the food industrial complex has advertised low-fat and no-fat foods as a way to eat more healthfully. But this contradicts some pretty fundamental facts about our biology. We need fat for numerous critical functions. So the real issue is what kinds of fats we should consume.
For more than a generation, all fats have been maligned as bad for us. But that view is being melted away as more people learn about the role of healthy fats, including some saturated fats. So let's take a moment to distinguish between the many different types of fat.
Shifting Our Weight
Just recently, large-scale studies reported that saturated fat does not increase the risks of heart disease. Researchers also reported that fish oil and other essential fatty acid supplements did not show any significant protection against heart disease either. Experts assert that these findings are not conclusive, as there isn't a large body of clinical data on the effects of certain fats. However, preliminary studies have demonstrated that the right kinds of fats can support immunity, reduce inflammation, balance cholesterol levels, enhance neurological and cognitive function, regulate hormones, and more. Bad fats, quite often, do just the opposite, fueling inflammation and disrupting cell signaling.
So let's start with the good kinds. First, we have monounsaturated fats. These include olive oil and the fats in avocados and nuts. In moderation, these foods can support healthy cholesterol levels and help moderate inflammation.
Polyunsaturated fats are the second recommended fats. Think salmon, other fatty fish, and walnuts. These foods are rich in omega-3 fatty acids, which are excellent antioxidants and can help reduce inflammation. Omega-3s have also been shown to help people lose weight because they can strengthen both fat and glucose metabolism.
But what about the saturated fats found in meats, whole milk, and other sources? Coconut oil contains saturated fat, and it's purported to be one of the healthiest oils. In the past, all saturated fats were demonized, associated with weight gain, cardiovascular disease, and other health conditions.
However, there are different types of saturated fats, and some can be quite beneficial. For example, short-chain fatty acids, found in grass-fed meat and dairy, are beneficial sources of energy and support digestive health and immunity, as well as other body systems. These fats can also be produced by certain beneficial bacteria (aka probiotics) in the digestive tract, highlighting another important role played by these friendly flora. Medium-chain fatty acids are found in coconut oil, and may offer significant support for neurological health, weight, immunity, and more.
The Wrong Fat
There is another class of fat that is truly bad, and it has rightfully been getting a lot of press: trans fat. These fats do occur in small amounts in certain animal products, but they are mainly produced during the process of turning vegetable oils into hydrogenated ones. Manufacturers of processed foods use these hydrogenated oils because they act like traditional shortening, add texture, and increase a product's shelf life.
Ironically, the scientists who discovered the hydrogenation process won the Nobel Prize. Why is this ironic? Because trans fats turn to sludge in our bodies, gumming up cell membranes, clogging arteries, and fueling chronic inflammation.
According to the American Heart Association, trans fats raise bad cholesterol (LDL) and reduce good cholesterol (HDL)—the only fat that does both. They also increase the risks of heart attack, stroke, and type 2 diabetes, and have been associated with cancer. Trans fats have even been linked to irritability and aggressive behavior.
In an unexpected move, the U.S. Food & Drug Administration (FDA) recently issued a preliminary determination that trans fats are no longer "generally recognized as safe," or GRAS, noting that removing this harmful ingredient from our diets could prevent 20,000 heart attacks a year and 7,000 deaths from heart disease. Other research has found that eliminating trans fats could prevent as much as 20 percent of deaths from cardiovascular disease.
Strategies around Fats
Keep in mind that trans fats aren't off the shelves yet, so we still need to be careful consumers. That means avoiding any product containing hydrogenated oils. The best way to do this is to simply stop eating processed foods. French fries, donuts, chips, crackers—these are often loaded with trans fats.
Fortunately, there are a lot of healthy fats to choose from, and it's best if you consume them raw. Many people have significantly improved their health by simply changing their cooking methods from frying/sautéing in oil to cooking with water or dry heat, then adding oils after the cooking process. Overcooking any food can change it from healthy to unhealthy, and oils tend to burn easily. Olive oil, a key component in the Mediterranean diet, is excellent added to savory meals after the food is cooked. This method offers greater health benefits and satisfies our natural craving for fats. In addition, be sure to eat lots of nuts, flaxseed and chia seeds, and oily cold-water fish (salmon, mackerel, trout, sardines, and herring, for instance), which will all supply omega-3s.
I also recommend a comprehensive digestive formula containing warming herbs like ginger and lesser galangal, as well as digestive enzymes and nutrients. A targeted digestive formula can support the digestion of fats and help optimize nutrient absorption.
There are two ways we can get in trouble with fats—either we eat too many trans fats and don't think about the consequences or we go to great lengths to eliminate all fats. The best path is the middle one: Understand what fats are; carefully choose the healthiest varieties, and reduce or eliminate the trans fat foods that we know are bad for us. We crave fats for a reason, and our brain rewards us with good feelings when we eat the right ones. So by choosing the healthiest fats and eliminating those that harm us, we can go a long way toward optimizing our nutrition and enhancing our overall vitality.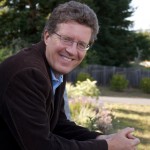 Isaac Eliaz, MD, MS, LAc, integrates Western medicine with his extensive knowledge of traditional Chinese, Tibetan, Ayurvedic, homeopathic, and complementary medical systems. With more than 25 years of clinical experience and research, Dr. Eliaz has a unique holistic approach to the relationship between health and disease, immune enhancement, detoxification, and cancer prevention and treatment. For more information about his work, visit dreliaz.org.
Related Posts: