by guest blogger Maya Rodale, writer of historical tales of true love and adventure
'Tis the season for cold refreshing beverages and I just cannot get enough of this iced green tea recipe I invented. It's full of all kinds of healthy ingredients and couldn't be easier to make.
You'll need the following organic ingredients to make a pitcher:
3–4 bags green tea
2–3 lemon slices
1 1-inch piece of ginger, peeled and smashed
2–3 sprigs of mint
Dash of honey simple syrup (2–3 Tablespoons honey mixed with 2–3 Tablespoons boiling water)
Directions:
Basically, add everything to your pitcher, pour in cold filtered water and leave it for a few hours—sun is wonderful, but not necessary, while it steeps. Pour over ice or refrigerate until chilled. Enjoy!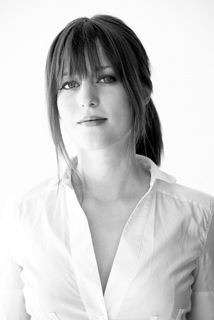 Maya Rodale is the author of multiple historical romance novels, as well as the nonfiction book Dangerous Books for Girls: The Bad Reputation of Romance Novels,Explained. She has a Master's degree from New York University and lives in Manhattan with her darling dog and a rogue of her own.Her latest book is The Tattooed Duke. Learn more at mayarodale.com.
Related Posts: