by Maria Luci, editor at Maria's Farm Country Kitchen and Rodale's
Happy New Year! There's nothing more freeing than the beginning of a brand-new year; it's a fresh start, a chance to begin anew and assess the things you truly want out of life. It's also the perfect time to go organic!
Here are 12 ways you can make 2016 your year of health, healing, and happiness…aka more organic!
1. Slow down. This year, why not slow things down? Slowing down leaves time for enjoyment of life, presence in the moment, and lasting happiness for you, your family, and the planet. That means slow fashion. Slow food. Slow living. Slow fashion means clothes made with integrity, organic materials (especially GOTS-certified organic), without pesticides, unfair labor practices, or toxins—from your hats to your underwear. Slow food means organic, high quality, sustainable, local, and in season. Slow down shopping for food and really think about each item you pick up. Read labels. Remember, good things take time. Slow down a crazy fitness routine; in fact, for many, the key to losing weight is slowing down. Calm your racing thoughts through meditation. Slow down and take a moment before you buy, wear, or do anything. Make changes to your daily routines, including the ones listed below, but don't jump into everything all at once—the key word for 2016 is slow. Your spirit animal should be the turtle, slow and steady…ready to win the health, healing, and happiness race.
2. Be fair. Be fair to people by purchasing fair trade clothing, accessories, and gifts. Be fair to animals by purchasing cruelty-free beauty and care products. Be fair to the earth by committing to organic and ecofriendly living. Be fair to your friends and family by conveying gratitude for all they do. Be fair to yourself by expressing self-love and thankfulness in your heart.
3. Eat clean. Be kind to your body and the planet by treating both like a temple. This means eating organic, local, in-season foods. Cook and eat to nourish your body. Steer clear of processed foods, synthetic preservatives, unnatural ingredients, and inflammatory diets. Focus on nutrition, not just calories. Fill up on healthy and healing superfoods like medicinal mushrooms, pomegranate, mangosteen, açai, maca, chia seeds, and more.
4. Cook clean. Stay away from BPA-containing storage and cookware and toxic nonstick pans. Use bakeware made with safe cooking materials, such as cookstone, cast iron, and enamel. Store leftovers in non-plastic food-storage solutions.
5. Make up. With friends, family, and old flames; let go of old grudges AND old toxic makeup. Free yourself from toxic beauty ingredients like sulfates, parabens, diethanolamine, synthetic fragrance, aluminum, and phthalates—and instead make up using natural, organic, nontoxic makeup, beauty, and care products.
6. Play safe. Clean out the toy box. Plastic, lead, harmful substances, and questionable practices are highly prevalent in the toy industry. Keep the little ones in your life safe with nontoxic playthings.
7. Clean clean. Your home and your body. According to our friends at Prevention magazine, "about half of the most popular [household-cleaning-product] brands on the market cause lung damage, among other ills." Common cleansers, body soaps, and shampoos tend to be riddled with toxic chemicals like parabens and sulfates. Clean up your cleaning routine by purifying all-naturally.
8. Reduce waste. Consider reusing or repurposing whenever possible. Avoid "fast" fashion—these items tend to end up in the bin just as quickly as they ended up in your cart. Give castoffs to local charities instead of throwing them out. Avoid plastic every way you can. Bring your own shopping bags to the grocery store. Slow down consumption to slow down waste.
9. Grow organic. Garden organically. That means never using toxic/synthetic pesticides, herbicides, or insecticides. Gardening is good for the soil and the soul. And it's easy. Even a small container garden or raised bed in the backyard will help. More importantly, regenerative organic agriculture can help reverse climate change and help heal our planet. Visit a farm. Talk to your local farmers at the farmer's market—ask them about organic and how they raise their crops and animals. Spread the word about organic farming and gardening. Share your organic garden's bounty with friends, family, neighbors, and food banks—all along the way, spreading the wonderful taste, smells, nutrition, and love that come with organic.
10. Be active. In your community, garden, body, life, be grateful for your body and move it however and whenever you can. Walk, run, jump, dance, practice yoga. Laugh with your whole body—laughter reduces stress and can even help improve your memory. Join a club. Mentor a student. Help out at a community garden. Visit seniors. Helping (and laughing) with others is a healthy way to warm the heart, both the recipients' and your own.
11. Nurture nature. Mother nature and your own nature. Hug a tree. Even better, plant a tree. Sow organic milkweed seeds to help the monarch butterflies. Put out feeders for birds and critters. Cultivate wildness. Think about what you want out of life and nurture those goals, hopes, and dreams. Do something just for you—then do something just for the planet.
12. Share gratitude. For nature, for family, for anything and everything that you have. The benefits of thankfulness are truly amazing. Sharing gratitude has even been found to make you happier and healthier—what a wonderfully simple way to do wonders for your body and soul this year!
Here's to a healthy and happy organic new year!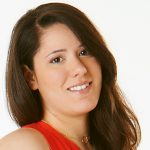 Maria Luci is the manager and editor at Maria's Farm Country Kitchen and content creator and editor at Rodale's. She grew up in Virginia, but now lives in Philly with her husband, a black cat, and a giant Aloe plant named Big Al. When not writing and editing, she's usually cooking up organic recipes or running—or eating when she should be running.
Related Posts: